Mama Tilda: designer of overcoats, now for boys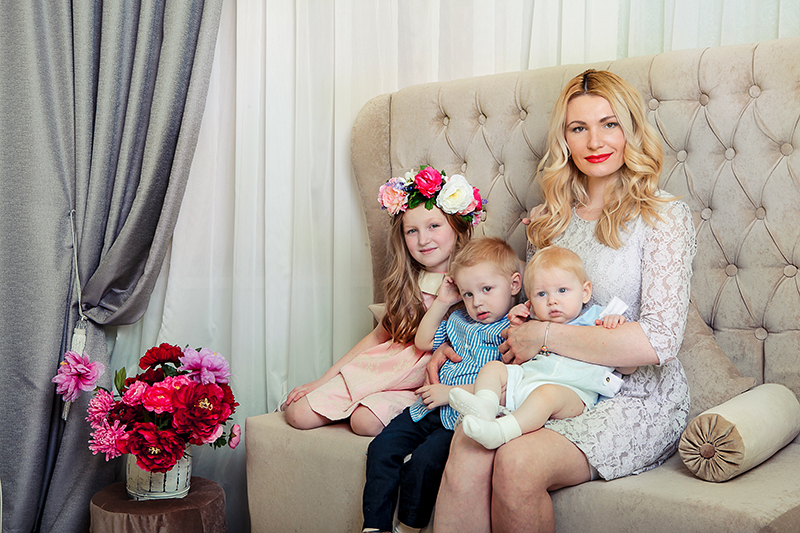 Thought the company which has a nice fairytailish name Mama Tilda hasn't been working in the market of clothes for children for long, it has already attracted quite a number of fans. The company specializes in tailoring and fabrication of overcoats for girls. Julia Teshner, the company's director, talks about interesting features and advantages of her products.
– You started your business with making thick woolen overcoats for girls. How did you come up with this idea?
I really wanted my little daughter to wear a thick woolen overcoat, like the one I had in my childhood. My little daughter inspired me to create this collection. Once she made up a story about a princess who couldn't go to a ball having just a dress on, because it was a cold winter evening. Then a fairy, whose name was Mama Tilda, brought her a nice warm overcoat. At that time, I wondered why there were almost no elegant outdoor clothes for little fashionmongers available in our shops. I didn't succeed in buying a quality overcoat. Thus, the idea of a designer woolen overcoat for kids was born.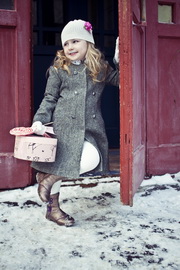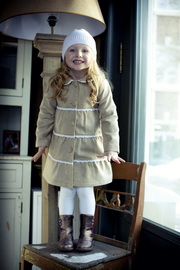 – What is the company's product range now? What are the size ranges?
As of today, our collection includes overcoats, duffle coats and trench coats for girls, overcoats for boys and also capsule range. The size range is 110 to 152 cm. Our woolen overcoats for girls are made of high quality Italian fabrics with jacquard lining and original garment accessories individually selected for every item. The main adornments of our collection are lace collars and hand-made ribbons, which all girls like. This is a very tender accent for a child's overcoat. Our overcoats for girls are a beautiful outfit to wear to a theater, or a circus, or simply for a Sunday outdoors walk.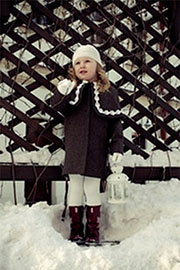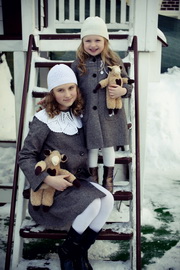 – Your company is quite young, what are the main problems you are facing?
The sales issue is very important, of course. We are interested in attracting new customers. Since we are rather new to the market, we'd like our overcoats to find admirers all around the country, for boys and girls to be lucky to wear them, and for their parents to have no problem to find and to buy a quality overcoat.
– What are you planning to bring to the exhibition in February? What advantages of your new collection would you distinguish?
Since I am a mother of many children, and now I have two little sons growing up, we have developed a new collection of boys' overcoats which we'll present for the first time at CJF 2018. Spring Exhibition. We'll use only natural fabrics in this collection. We have no doubts that young fashionmongers will like the design very much. We consider this to be the main advantage of this collection.