Orange Toys is ready for Christmas and New Year celebration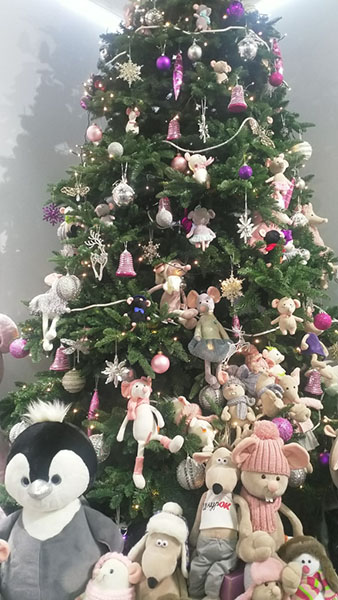 Orange Toys has traditionally made up a beautiful and cozy Christmas & New Year exhibition stand: a Christmas tree, candles, cute stuffed toys, and of course, the main New Year symbol of the coming 2020 - the rats!
Sergey Molotkov, the company head, told us about the new products that the company demonstrated at the Mir Detstva exhibition.
We have acquired a large experience in design and creation of the characters of our toys over 14 years of our work. Stuffed toys by Orange Toys are made based on three most important principles: impeccable quality, affordable price, and unique design. We brought to the exhibition a new line-up of stuffed toys: small fluffy animals with legs and eyes. They look like ruffled up birds, their main characteristic is cute. This is a souvenir, a toy, a present, which can be sold not only in toy stores, but also at souvenirs and stationery shops. Traditionally, we present a new collection of 'fluffies': very soft and fluffy little animals; once you feel them in your hands, you will never want to part with them. We have significantly expanded our Lucky Doggy collection by adding jewelry and accessories: rings, combs, hairpins, clothes for dogs, and creativity kits.
Of course, we have presented the symbol of the coming year: the mice and rats, large and small of various colours, leather made, and covered with spangles suiting every taste and budget.