Bloggers and Brands at the Same Table at the CJF Blogger Day Forum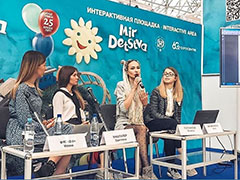 On February 25, the CJF Blogger Day forum will be held: well-known bloggers and representatives of children's fashion brands will be able to chat directly, find optimal communication models, and discuss successful business cases. The forum is organized by OLYMPX Digital Agency and AO EXPOCENTRE.
11:00–16:00
Pavilion 1, Upper Level, between Entrances A and B
How to establish an effective cooperation with bloggers, why fashion creative initiatives are not always effective in children's fashion? How to adapt social media trends and tendencies to your business?
These and many other questions will be discussed by experts specialized in working with bloggers in the world of children's fashion: OLYMPX digital agency and invited bloggers.
Brands' representatives will take part in the interactive game "The Battle of Bloggers and Brands": Dmitry Sukharev, Golden Goose Company Creative Director, Maria Piven, Edelweiss Trading House General Director, and Tatyana Tumanova, Loloclo co-founder and Marketing Director.
Each presentation at CJF Blogger Day will be full of useful information. It will be important for small brands, and for large ones, for those who already work with social media, and for those who are just planning to start.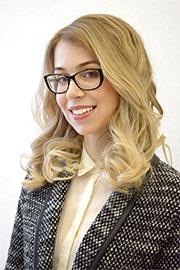 – We've worked hard to make the program as interesting as possible. We have invited the brands and the bloggers who can share real practical experience in promoting children's brands in social media and in the blogosphere. We targeted each speaker on the basis of the results they've achieved in the media space, – Anna Kilimnichenko underlined, the founder of OLYMPX Advertising Agency.