Classics and Modernity at CJF – Children's Catwalk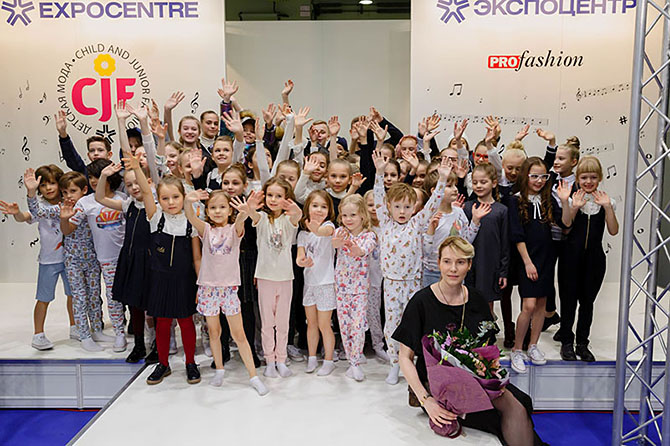 Our traditional project CJF – Children's Catwalk has once again become a highlight of CJF – Child and Junior Fashion 2020. Spring Exhibition, held from February 24 to February 27 at EXPOCENTRE Fairgrounds.
During these three days, the visitors could watch fashion shows featuring the best brands of clothing for children. This season such brands as Royal Spirit, RttKids, Rita Romani, Little Lady, Smena, and Fantazeri Kids presented their collections of school uniform, home, casual clothes and outerwear.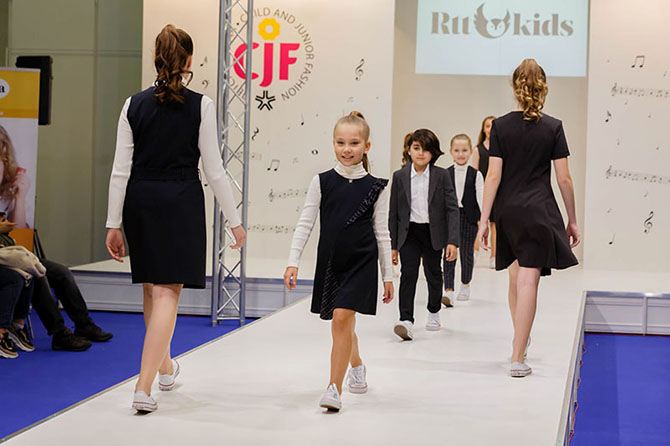 Royal Spirit brand demonstrated fashionable images for boys in casual style, complementing business suits with stylish T-shirts.
RttKids presented a collection of school uniforms for boys and girls in a minimalistic design with trendy details like cage print inserts or large patch pockets.
Rita Romani continues to delight the fans of the brand with stylish clothes for home, the main feature of which, along with high quality materials, are author's prints that meet the global trends in textile design.
The school uniform presented by Little Lady, as always, is distinguished by elegance and great attention to detail, while the designers integrated trendy silhouettes into it, such as overalls, high-waisted trousers and straps, and asymmetrical skirts.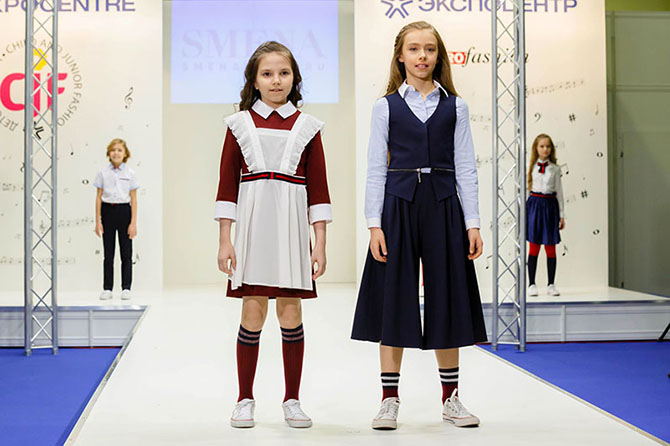 Smena also masterfully combines classical themes with fashion trends in its collection of clothes for students, and the outerwear presented by the brand can withstand Russian frosts thanks to innovative filler.
The school uniform from Fantazeri Kids will appeal to both young ladies who prefer traditional delicate looks and creative natures, who opt for culotte-pants and shirts with asymmetrical hems.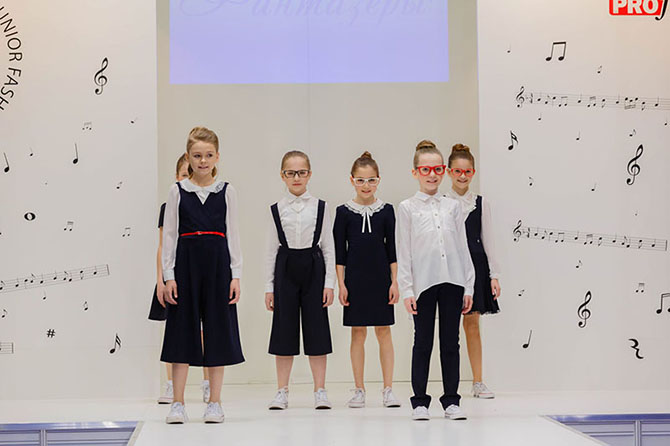 TOP Secret Kids Model Agency (Daria Chernysh, Project Director), Art Stylist International Training Center, and PROfashion Magazine, the general information partner, were the traditional partners of the project, organized by PROfashion Media Agency in cooperation with EXPOCENTRE. Gamma Company, a manufacturer of the goods for creativity and hobby became the sponsor of the shows.