Fashion Consulting Group Seminars Will Present New Methods of Purchasing and Sales Promotion
The exhibition's committed partner, Fashion Consulting Group Agency will give two seminars within the event program of the exhibition: how to minimize goods stock at the stage of purchasing, and how to attract and keep the hold on economic shoppers.
The seminar "Purchase with No Leftover Stock: Is It Possible?" will be held by Galina Kravchenko, Assortment Department Director. Galina knows our exhibition audience well, so in her speech she will point out the key issues which manufacturers and buyers of children's clothes meet very often. In order to prevent possible mistakes in the operational activities, it is necessary to take into account different subjects, e.g., low inventory turnover rate, discrepancy of price fluctuations, buying mistakes and even weather conditions. The speaker will tell how leftover stocks are formed in certain seasons and will suggest how to form a proper sales calendar.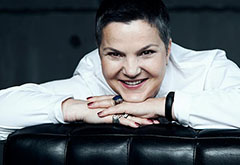 At the seminar "Retail: How to Attract and Keep the Hold of Economic Shoppers", speaker Natalia Chinenova, Chief Consultant in Retail Business Technologies of Fashion Consulting Group, will pay special attention to the topic of the day "Customers' Behavior: What Are the Changes, and How to Handle Them". Natalia will give her recommendations on how to plan a product range according to the season, how to calculate the product grid in the supply seasons, and what standard actions and measures would be most effective for sales promotion.