Clothes of Finsklad®: High Tech & Fashion Trends
Finland is a recognized leader in manufacturing outdoor winter clothes. The Russian company Finsklad® has been fruitfully cooperating with companies from this country for a long time, making wholesale and retail sales of clothes, footwear and hosiery. The company has been working in the market for 18 years, continuously widening its range of products and services for the customers.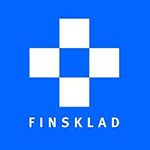 Vladislav Pavlov, Finsklad® Wholesale Director, speaks about the advantages of the company's products.
– Would you please give more details about the product range offered by your company? What brands do you present today?
– Our suppliers are well-known Finnish companies such as Nels (Nels Finland OY), Kuoma (Kuomiokoski OY), Kivat (Agtuvi Ky), and Marie Brizzard. We are a direct and exclusive distributor in Russia of Nels®, the Finnish brand of outdoor children clothes. Down coats, down overalls, down baby nest envelopes of Nels® have deserved the customers' confidence and have become popular in more than 30 cities of Russia. The design concept is built on modern European fashion trends. Every season we offer updated models and more comprehensive technologies.
Laiki® is one more successful brand that we are proud to work with. It has been designed and developed fully on our own. Our many years experience of cooperation with Nels®, nice and positively tuned winter wear for children and juniors, helped us in this business. Laiki® uses bright and well-recognized images of famous Russian space dogs: Belka and Strelka. Belka and Strelka lived in the times when space ships started prowling the sky space, the 5-year plans set by the Soviet government were fulfilled two times faster, and the atmosphere of fellowship and belief in the bright future were not mere names. Starting a new brand, we were inspired by that period of time, with its symbols, attributes and mood well known to everyone. But Belka and Strelka can't simply stand still and unchanged, so we added some modern notes to the brand such as high tech, fashion trends and absolutely new product characteristics, and classic patterns updated with pioneering designers of the new wave. All the drafts and sketches are created by young gifted designers, matching the classic silhouettes and the latest fashion trends.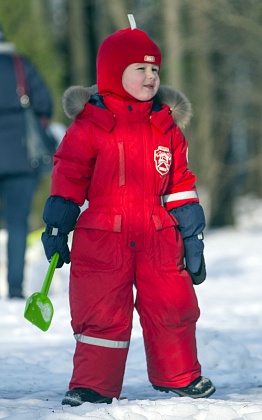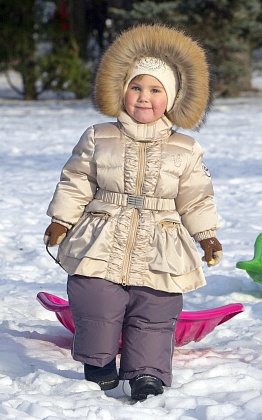 – What are in your opinion the advantages of these products?
First, it is a high technology manufacturing. We purchase raw materials and findings from the best producers of the world. We sew the items at modern and tried-and-true factories which use quality control at all production stages.
Secondly, the thermal insulation scientific research is used in the production process. The outdoor clothing must be warm, and for that purpose we use the latest scientific research data. The inner part of our products has the ultra-modern insulation, keeping warmth in any weather conditions. The main advantage of the Nels® clothes is an ecologically pure duck down with the etalon ratio of down/feather of 80% to 20%. Thanks to that the items are insulated up to the temperature of –35C.
Besides, all our clothes have a number of essential distinctive features, which make it so popular among the customers. The cuffs have built-in wind-stopping textile or anti-peeling fleece wristbands. For snow and wind protection we use the hoods' and the waists' links. The light deflectors ensure safety in the dark. The collars and planks are finished with soft fabric or anti-peeling fleece. The fabrics used allow simple washing with wet cloth to avoid frequent washings.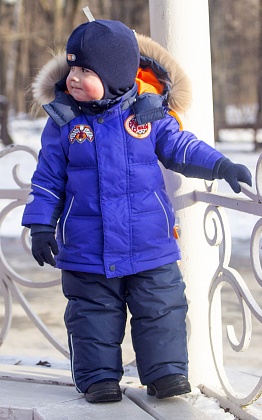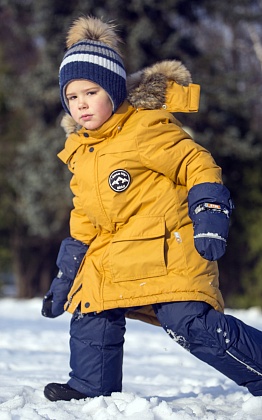 – What models are the most popular among the Russian customers?
We tend to offer clothes for any taste and wallet. Nels®is a premium brand. The best materials, goose down 80/20 and of course a detailed tailoring of every model. This brand is a recognized leader for our customers. Laiki® belongs to a middle segment. All materials and technologies are the same as used in Nels® except for an artificial filler (not down) and fur. Kuoma® is a very comfortable and durable footwear. Depending on the season, different categories are most demanded from overcoats and overalls to coats and headwear.
– What sales channels do you use? In which regions are you present? What loyalty programs do you offer your partners?
– The main channels that we use are wholesale and contract sales. These are pre-orders for the next year, free inventory sales, and of course internet sales through our online-shop at https://finsklad.ru/. Today we work with partners from all over Russia and its neighboring countries. We have developed a rather wide loyalty program for our partners. It includes the technical and advertisement support of the brands, a customized delivery service, our own quality control department which ensures theproper account management and customer support. Since the company has already earned a good reputation, the collections turnover reached more than 94% under condition of keeping the recommended retail prices.
We'll be presenting several collections simultaneously at the exhibition: the autumn-winter 2019 Nels®, the autumn-winter 2019 Laiki®, the autumn-winter 2019 Kuoma®, and the autumn-spring 2019 Nels®. We are sure they will attract a lot of interest from the CJF visitors!