MIRDADA®: European quality for affordable prices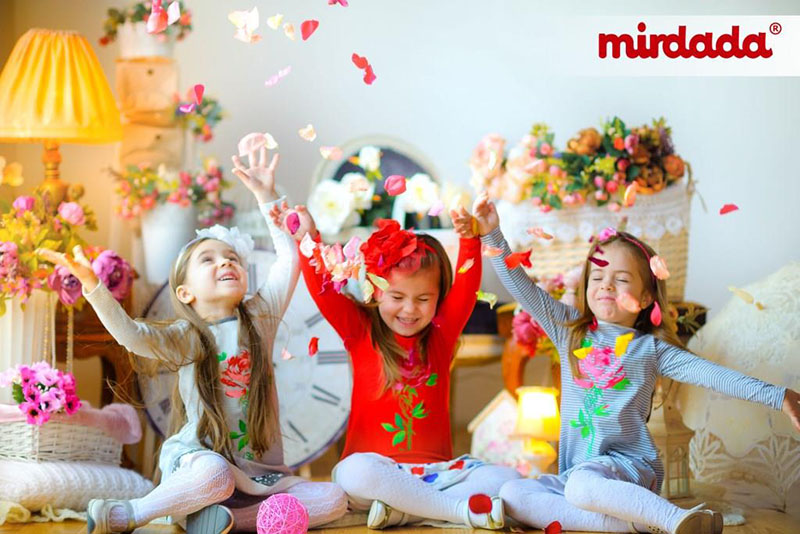 In February 2018, MIRDADA, a Belarus brand of clothes for children, will take part in CJF – Child and Junior Fashion. The clothes of this brand have been well known for a long time to end-users in different cities of Belarus. In 2017, the brand entered the European market after signing contracts with retailers in Germany, the Netherlands and France. Pavel Radionov, Director of MIRDADARUS OOO, informed about advantages of his company's products.
In 2018 the company management decided to start active promotion of the brand in Russia.
Products of MIRDADA® are designed and manufactured at the company's own production facility in Brest. The company has a retail chain of brand shops in Belarus and a well-developed distribution network.
The owners of the brand have a target to manufacture goods with modern design and European quality and with retail prices affordable for the majority of the population. The models designed by MIRDADA® have everything a modern child needs: quality materials, comfort, and an attractive design. The product range is very wide and includes items from underwear to a variety of jeans, from shell jackets to school uniform.
Quality is a key priority issue at the factory. There's been not a single quality claim in 2017. 100% of the products must pass quality check. It guarantees the highest standards of production and of raw materials. At the same time, an active campaign for price reduction is pursued. For example, for the spring-summer season of 2018 the company managed to decrease the prices for 10-15% compared to 2017. This makes the products most competitive in today's end-users' strong saving trend.
The company has thoroughly prepared its launch in the Russian market. First of all, the company opened a logistics center in Smolensk which allowed a decrease of delivery costs for customers. It also helped with the paperwork, so that the customers now do not have to participate in foreign trade, thus the payments procedures became easier. The company made a detailed analysis of the Russian customers' preferences to adjust its product line.
At the same time, the company can offer a very flexible policy of trade cooperation, including exclusive rights of regional dealership. The company coordinates new customers' business start with actual working partners in town. In case MIRDADA® already has business with wholesale partners in town, the company doesn't work with local internet shops and purchasing groups of this region.
All of the above helps the company's partners to be on firm ground and plan their activities in advance. MIRDADA® offers its customers very strong competitive advantages such as consistent quality, recognized design, favorable business terms, and affordable prices.
New fashion collections of 2018, a jeans line and school uniforms will be presented at CJF – Child and Junior Fashion in February of 2018.
The MIRDADA® Exhibition Stand is located in Pavilion No.1, Upper Level, AB, Stand No.12A03.