Silver Spoon® to present new collection in Pavilion No.3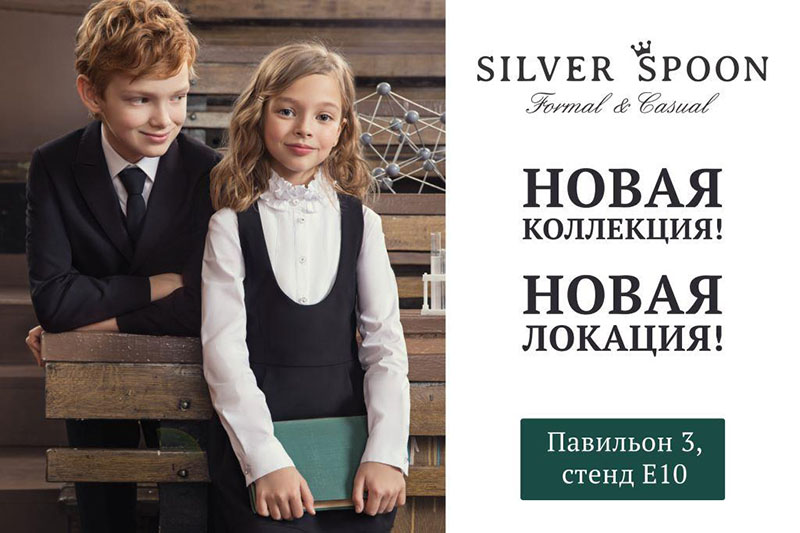 Silver Spoon®, a regular exhibitor at CJF, will meet you at a new location: do not miss one of the most beautiful stands!
Stand 3E10, Pavilion No.3
Silver Spoon® is a brand creating exquisite classic clothes for children and juniors. Having started from the school uniform, the brand designers now can create total looks for any occasion, be it bright and comfortable Silver Spoon Casual or Ceremony elegant dresses.
Already the first Silver Spoon® collection presented more than 10 years ago surprised the customers with its creativity. Not only the parents choose this school uniform for their children, but also schoolchildren choose it for themselves, although it is quite difficult to meet their recognition. Silver Spoon® designers have created a fashionable and comfortable school dress code that meets all the regulatory requirements of the Russian Ministry of Education. Teetering on the brink between modern fashion trends and classics, every year the Silver Spoon® fashion collection offers a new vision of the school uniform. The classic elegance and convenience remain unchanged. Fresh and original ideas from the fashion collection are also supported in the Silver Spoon® base line. The laconic and neat clothes designed for school everyday life keep their great look even after numerous washes.