Krasnokamsk Factory to present new products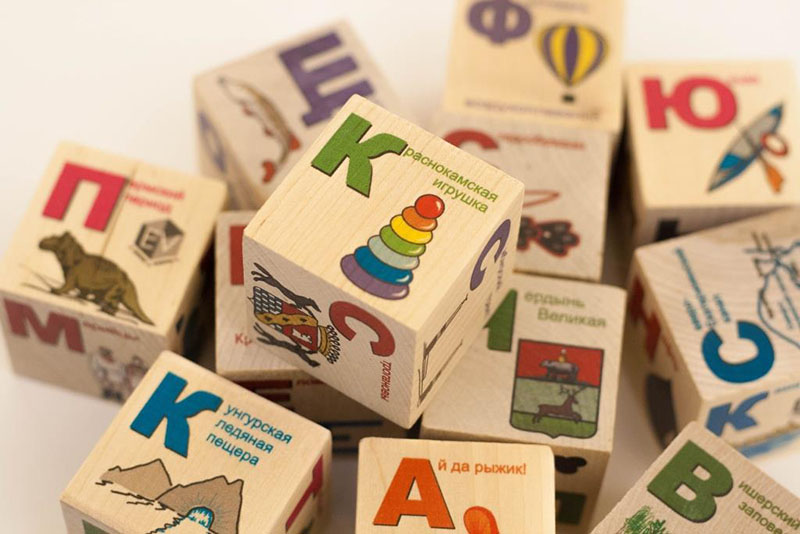 The Krasnokamsk Wooden Toys Factory has manufactured toys for more than 78 years already. Over its long history, the enterprise has made papier mache toys, wooden toys, glass Christmas tree ornaments, decoration flowers, and printed tabletop games. At present, the Factory is producing learning games for children and toys made of the Russian birch tree and beech, the cleanest and warmest material which is very close to heart.
Stand 82C90, Hall 2, Pavilion No.8.
Multicoloured pyramids, merry pitter-patters, colourful logical games, sets of dolls for doll theaters, furniture for dolls, and cubes – all these toys bring pleasure and give positive emotions to children, as well as nurture and teach them.
The Factory designs toys in close cooperation with methodologists, logopaedists, and kindergarten teachers. The toys become not only entertainment items, but also part of the game ambience where children are nurtured, grow up, and study the world.
A toy, as a guide, as part of the methodology, is an indispensable tool for teachers, parents, and grandparents who want their children to grow up smart, learn to think, feel, know the world, act and enjoy their small but important victories!
The exhibition will present new methodological developments of the Factory, which have already successfully passed the first tests with our children, the most demanding customers!
Wooden cubes with augmented reality, animated via a mobile application. This is one more invention of the company experiencing successful export sales. Today, children in Europe and Singapore play the Krasnokamsky cubes!
The strict and continuous product quality control at all stages of the manufacturing process guarantees a stable quality of toys. The products of the factory fully comply with the Federal State Education Standards, they are sold via the official suppliers web portal in accordance with Federal Law No.44. The products comply with the safety standards of the Customs Union and the European Union.
You are welcome to Stand 82C90, Hall 2, Pavilion No.8.