Corporate culture helps increase profit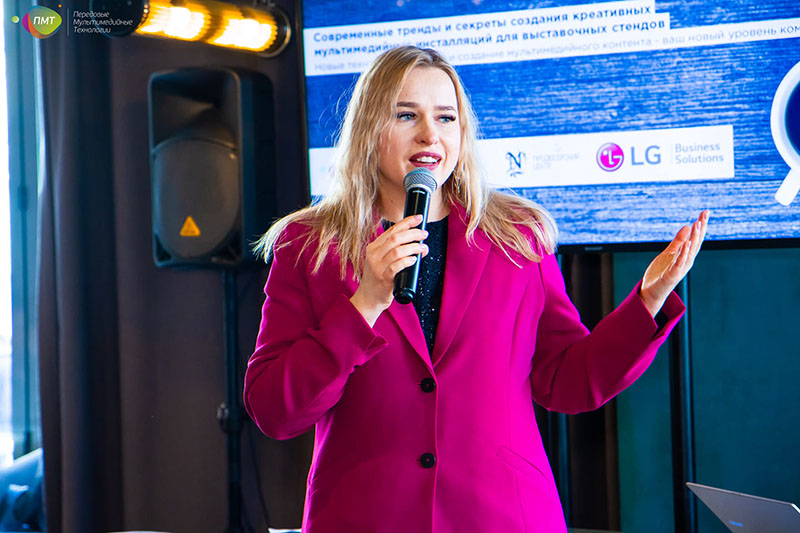 New Points of Company's Profit Growth Thanks to Healthy Corporate Culture is the name of the master class, which will take place in Presentation Hall on September 26, 2019. Ekaterina Karmak, POWER of PEOPLE Company Corporate Culture & Development Specialist, will hold the master class. We asked Ekaterina to tell us more about the main issues to be discussed at the event.
"Ekaterina, who is interested in attending your master class?"
"The master class addresses top managers of companies, businesses, and projects, who plan long-term development and whose target is to increase profit."
"Corporate culture is the company's blood circulation system, and it is 100% profit-related. It concerns employees' behavior and the customary leadership system, conflict resolution styles, and the current communication system, and the ability of the staff to work under stress and with new urgent briefings."
"What should we do to develop corporate culture?"
"First, you need to measure the present company's corporate culture level. What the employees think about the future of the company, about their place in it, how comfortable they are, and whether they are willing to apply their best effort at work. If they do not want to work with their full strength, then what do they need? It is not just salary, as many people think. Someone does not hear the boss, someone cannot get career growth, someone is stuck "in the swamp" of unrealised projects.
"Next, you need to draw up a plan of events, actions, meetings, and changes that will raise this level, alongside with responsibility, involvement, and initiative of the employees. Only a versatile impact on employees and the company's internal climate can bring a quick and a measurable result. At the master class, we will discuss what methods can be applied to do it, what is important for employees, how values and mission affect the corporate culture of the company.
"In addition, I will talk about the ways to develop the motivation of the employees, and about the necessary soft skills competencies.

"Soft skills means flexible skills that help a person become more in demand in any industry; because employees with strong flexible skills are more responsible, proactive, they communicate better with their colleagues and management.
"That is why today the leading companies strengthen the soft skills of their employees. What are these skills?
Self-discipline and time management.
Creative mind, critical thinking, ability to think beyond standards and to propose working large-scale ideas.
The ability to find a way out of difficult or unusual situations without confusion.
Argumentation skills. The skill to argue, not to talk over or "outcry" the counterparty.
The ability to understand, comprehend, and enlarge the zone of the responsibility. Do not conflate it with the favorite Russian feature "to ride off in all directions getting no result in the end".
Leadership.
"You can either recruit employees with the soft skills already leveled up, or diagnose them and help them develop these skills right in the working process. We have a program named Skills Strength for employees. Using it we help to develop the necessary skills within 30 days."