Irina Popova: collaboration of science and business will bring education to a new level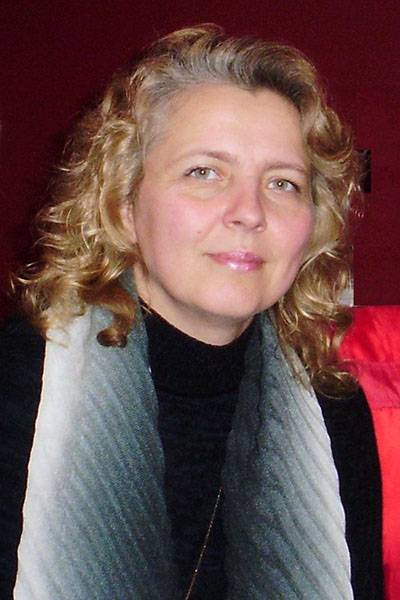 On September 26, as part of the Supplementary Education Day, a series of events will be held where teachers, methodologists, and heads of relevant departments and research centres will take part. Irina Popova, Associate Professor, Leading Researcher at the Research Centre for Socialisation and Personalisation of Children's Education at the FIRO RANEPA, spoke about the main trends in the supplementary education.
These days, the future is rapidly covering us all with its technological breakthroughs. The first industry to respond to these fundamental novelties is precisely the supplementary education.
For all sorts of novelties, the supplementary additional education turns to the computer industry, art industry, marketing, design, and manufacturing.
In what directions does this search go? I would outline three main directions here:
Early development
Creativity development
Social activity development
These are the reasons the business people are so active in exploring the space of the supplementary education and are opening to franchising in this segment.
The early development is very attractive for modern parents who seek to give their children as much as possible in the early childhood. Therefore, the priority today is club formats of non-formal education for children 0+ or for mothers with children almost from birth. As for today, this area will continue to develop rapidly, since the need for early development will increase.
Creativity development is an area with a focus on the development of creative potential of children of different age groups in the most diverse areas of education. It can be technical work, art, music, design, and much more. Creativity development is directly related to the development of children's aptitude. That is why today the Nikitins educational games, technologies for development of design thinking, etc. are so actively introduced to the field of the supplementary education.
Social activity development is an area focused on fostering social responsibility and creating conditions for human development. Here absolute priority is given to the development of interest to study foreign languages, including exotic ones, as well as volunteer activities.
In your opinion, how well are the educational games and toys represented in our stores?
As a mother, I can say that this product segment is developing rather well, in my opinion. Especially concerning board (or floor) games, meccanos, puzzles, etc. I would characterise this segment as "focused on intellectual development." There are quite a few new and interesting things meeting the modern needs of all age groups. However, I see rather a short supply of toys and games with national cultural character. There are not enough games based on the Russian fairy tales. This shortage would affect the emotional perception of children, and later their culture and mentality. There is room here to think for modern game and toy designers! There is a large open field of activity for them here.
Irina, would you please tell us what your Centre is doing? How can business and science be useful to each other?
The Research Centre for Socialisation and Personalisation of Children's Education of the FIRO RANEPA focuses on scientific and methodological developments and research in the field of preschool childhood, in the field of development and education of children and teenagers of school age including children with disabilities and socialisation problems, children in difficult life situations.
Today, science and business collaboration can reach a new qualitative level in the development of educational opportunities for children of different age groups. For example, business companies striving to become experimental sites in the field of education, get development opportunities for production of new goods and technologies in the field of the industry of children's goods. On the other hand, science interacting with business gets a great experience producing innovative practice-oriented ideas and solutions. The activity of the Association of Art Industry Market Participants can be a vivid example of such cooperation.