Konik: safari, pirates, and fashion accessories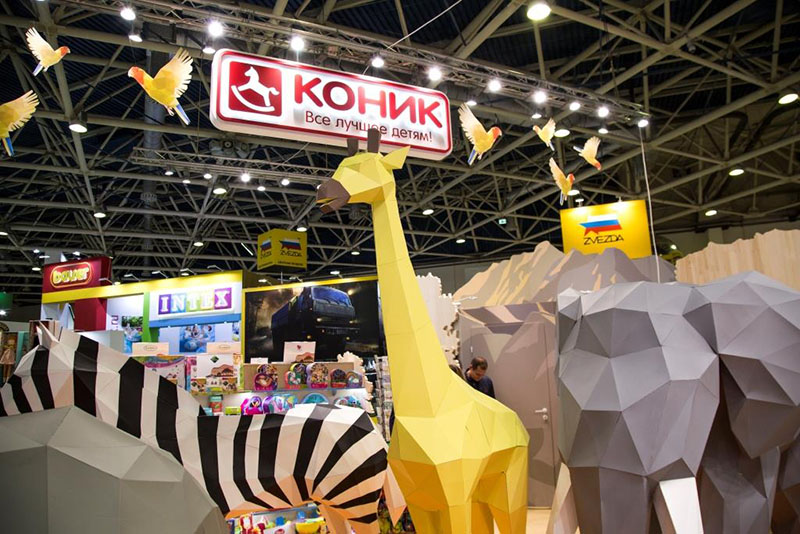 The elegant stand of Konik stood out even from no less bright colleagues at the exhibition. A wide range of toys from leading world manufacturers of children's products from Europe, the USA, and Asia this year was complemented by a line-up of fashion sunglasses from IZIPIZI®, a brand from France.
Anna Chetvergova, Head of Konik Strategic Development, told us that the main task of the company at the exhibition was to attract new customers by a creatively different presentation of their brands.
We did our best to present our products as interesting as possible having based on the concept of safari, a trip to Africa, and new experience. This resulted in a safari-like adventure: all stand visitors were met by wild animals, there was also a photo zone where you could make a selfie in this nice company. This resonates with Schleich®, our title brand of German collectible toys. For more than 80 years, the German brand has been introducing children and adults to the world of wild nature, pets, heroes of fantastic universes, characters from favorite films and animated series.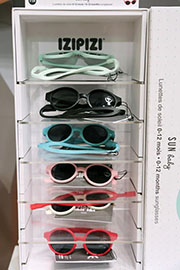 We introduced our "driver", Vtech® brand, by presenting the Pirate Ship electronic game, which will undoubtedly become a real bestseller in the Christmas season. There are many characters in this game who reproduce various phrases, you can study the structure of the ship, and the map where the treasures are hidden, and you can find out how the octopus and other marine inhabitants move. This will be a super Christmas gift for children of 6-10 years of age. Vtech® brand manufactures dozens of innovative teaching electronic toys per year.
We have also brought a new product line-up: glasses by IZPIZI®, a French brand, and it is a new step in our business development. The brand manufactures collections of modern, high-tech, and at the same time creative and stylish glasses. Glasses for reading, glasses protecting eyes from screen light, glasses for children, and sunglasses – the product spectrum is very wide; these glasses will suit everyone from babies to the oldest family members.