Young and Determined: CJF introduced young talented designers at the Trend Zone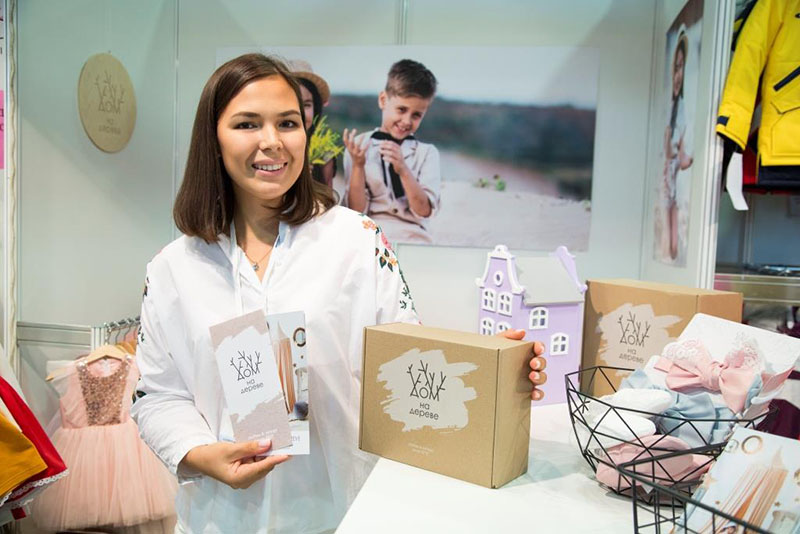 The CJF – Child and Junior Fashion exhibition is the main trade show for large Russian manufacturers of children's clothing and footwear as well as a chance of further career of young designers and young brands. Especially for such exhibitors, CJF organises the Trend Zone, where visitors can find interesting models and audacious solutions.
The founders of Dom na Dereve® brand are architects who started their business with production of houses, tents, and wigwams, which were also presented at Mir Detstva. Gradually, the company has been expanding its product range. After giving birth to their own baby, the creators of the brand started manufacturing clothes for children. Body suits, dresses, essential clothes for babies from 0 to 7 are manufactured at their own production facility in the Volzhskiy and Volgograd region. Their product range also presents a line-up of casual clothes in family look style for mothers and daughters.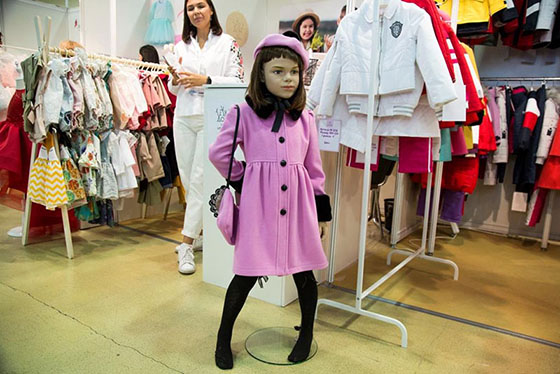 Hurma for Kids® brand produces basic items from natural fabrics, the main highlight of which are the author's prints, which give the products their unique spirit and mood. The company uses the highest quality knitwear and buys cotton fabrics from the best Russian manufacturers.
Gelsomino®, a brand of children's outerwear from Kazan was established only a year and a half ago, although it has already reached success in selling their products online. This season, for the first time, the company participates in this trade show as a wholesaler. Gelsomino® operates in the upper middle price segment and offers unique outerwear models with an original tailoring made from natural materials. To emphasise its Russian origin, the brand has chosen romantic names for its products, for example, Princess Mary or Anna Karenina.
Joy Li, a company from St Petersburg, has presented at the Trend Zone outerwear for girls of their own unique design and production. The brand has been operating for only six months and it is going to expand its product range in the future: a line-up for boys will come soon: hats, scarves, snoods, coats, jackets; Joy Li will also develop a collection of dresses for girls. The company uses only high quality materials in production.
Elsa d'Alsace® brand, owned by Lyapako, brought a collection of elegant dresses to CJF. The company also produces skirts, trousers, sweatshirts, blouses, t-shirts, etc. The brand has the advantage of having its own workshop in Moscow, which allows careful control of the sewing process to achieve high quality and a short production time for new models.
Shanti Punti manufactures children's hats, clothes, as well as terry loop goods of high quality at affordable prices. All products are manufactured at their own production site in Izhevsk, and this guarantees precise and accurate seaming, perfect shape and fit. All hats are decorated manually, and only natural hypo allergic materials are used for their manufacture.