Tatyana Butskaya, "Parents Choice" mirroring the mood in the market of the goods for children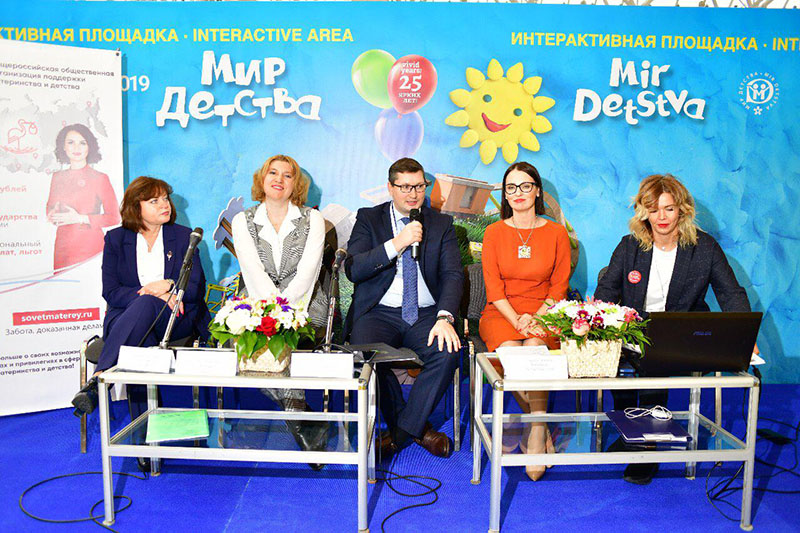 As part of the supporting programme, Mir Detstva hosted a series of events of the Association of Manufacturers and Consumers of the Products for Children: awarding the winners of the Parents Choice prize summing up the results of the Save the Child event for child restraint systems assessment, and the conference of mom-bloggers. We asked Tatyana Butskaya, General Director of the PARENTS CHOICE Expert and Educational Centre for Parental Assistance, to share her impressions about these events.
Our Association helps reduce distances and decision-making time. When manufacturers introduce new products, it is important for them to receive feedback from consumers on quality, functionality, and price. We are like a mirror of the market for children's goods, reflecting all the moods and changes that are taking place here.
It is fair and very correct that the presentation of the Parents' Choice Award has taken place for the second year at the site of Mir Detstva, the largest Russian exhibition, where almost all of our participants get together. We have a special award, and we find out the names of the winners at the very end. We ask mothers and fathers whom they can recommend to participate in this award. There is a whole variety of names on the list, although there are companies that our parents have named over all the 5 years of the award existence: Philips Avent, Cybex, Romer, and some others. We are glad that over the past two years, parents have included some Russian brands in the list of the nominees.
As part of the exhibition, we held a press conference of the Council of Mothers public organization and Rosstandart on the Results of Save the Child Russian Campaign. The results of the action were first announced at the Mir Detstva exhibition. The discussion was attended by Deputy Head of Rosstandart Alexey Kuleshov, Federal Supervisor of the Council of Mothers Elena Shadrina as well as by representatives of the Russian Ministry of Industry and Trade, the State Automobile Inspectorate of the Russian Ministry of Internal Affairs, Roskachestvo, the largest retail stores, and retail chains of children's goods. The experts answered questions about the rules for transporting a child in a car and the mandatory requirements for the child restraint systems.
Another event named Wow-New Products on the Store Shelf and in the Buyer's Heart! turned out to be very useful to both consumers who came to the exhibition and manufacturers. In the format of the business show, we get acquainted with some of the new products presented this year by leading children's brands. Olga Teslya, the Founder and CEO of Olant retail chain and Aleksey Zuev, the Owner of Korablik retail chain, our recognised experts, discussed the most interesting new products in the market of the goods for children.
We are going to hold meetings in this format on a regular basis.