Obyedinenie Soyuz guarantees high quality and high scores of supplies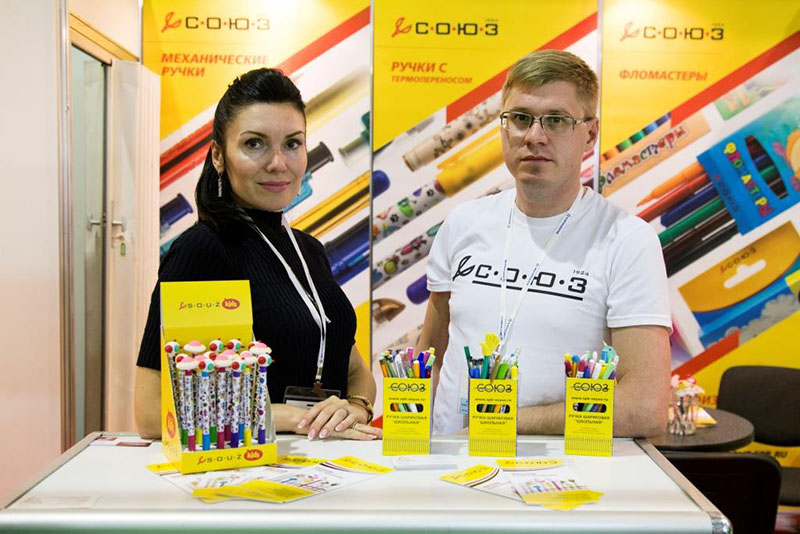 Obyedinenie Soyuz from Saint Petersburg is well known in all regions of our country. The factory was opened in 1924: it became the first Russian company to produce stationary products for schools. The company debuted at the Mir Detstva exhibition in order to develop their business activities in the market of the goods for children. Elena Begisheva, Obyedinenie Soyuz Commercial Director, spoke about development plans.
We took the decision to participate in the exhibition of children's goods not by chance but having objectively assessed our capabilities. We adapted our product range to the needs of children and school. We try to meet the requirements of our little customers and their parents, we are actively studying demand and customer reviews. Keeping tradition, we continue to produce pens made of high quality materials using tips and inks from leading manufacturers. To date, we have significantly expanded our product line-up with plastic products. Raw materials and paints used in production have all the necessary certificates of quality and hygiene.
We stand out from other manufacturers with our huge production facilities that allow us to cope with any production volumes, and we have the largest assortment of molding forms that allow us to adapt quickly and easily to the requests of the customers. The tool shop of the plant maintains 360 molds for plastic injection in perfect condition. Each of the automatic assembly lines can produce more than 250 pens per minute.
We have considerably updated our equipment; we use modern high technology. Now we are assembling pencil lines. We have already tested black graphite plastic pencils, and there will be colored ones, too. We will be innovators in the pencil market! We have technologies that allow us to make interesting designs for drawing accessories, rulers, and alidades. We are the only plant possessing this kind of equipment and able to carry out after-sales service.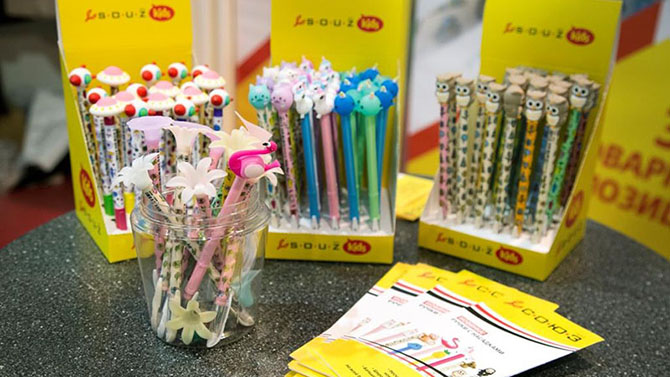 Compared to suppliers from abroad, we are better in terms of production, terms of delivery, and guarantees. Obyedinenie Soyuz already has a worthy place in the market of stationary, and we are going to increase our market share.
Our factory has quite a few things to offer large federal retail chains and other serious partners both in product range and in scores of supplies. Before, we used to work mainly with wholesalers and major players in the market of stationary. We manufactured products under their trademarks. However, at present we decided to promote our own brand Soyuz, since our product quality is much higher than the quality offered by the Asian manufacturers. I am sure that we can give a new birth to our own brand and revive it. The customers know us, and they remember us!