KISU®: clothes to feel warm even in the Far North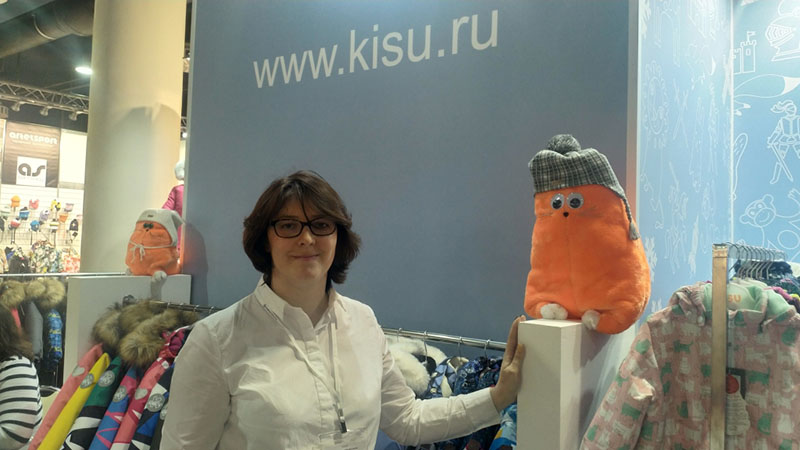 KISU® is a young Russian brand of children's outerwear created jointly with Finnish designers and technologists. Winter and demi-season jackets, trousers, overalls, coats, hats, mittens, gloves designed for the harsh Russian climate were presented at the exhibition. Marina Kurmey, Head of Sales Department told about the company and new collection.
We are presenting this year's winter collection. We also announce the new winter/spring collection; it will be available for customers in February. The size range is from zero to 14 years of age. Our technologists and designers specialise in models for children of different age groups, which, in turn, allows creating comfortable and ergonomic clothing models for both babies and juniors.
Choosing colours and prints of fabrics, we focus on the latest fashion trends, and we take into account the opinions of even the smallest consumers. The composition of the material serving as insulation in our clothes patented and modified specifically for us, allows producing clothing items for a wide variety of regions from Moscow to Surgut. It is Shelter KIDS synthetic insulation, light as fluff and soft as cashmere. All upper fabric is tested for wear resistance proving the products can withstand a large number of washings. We also use only high-quality accessories, zippers, threads, garters, elastic bands, and membrane fabrics with dirt-repellent coating.
We plan to demonstrate a complete collection of winter and demi-season clothing at the CJF – Child and Junior Fashion exhibition in spring.