Imperia CEC gathered suppliers and retailers under one roof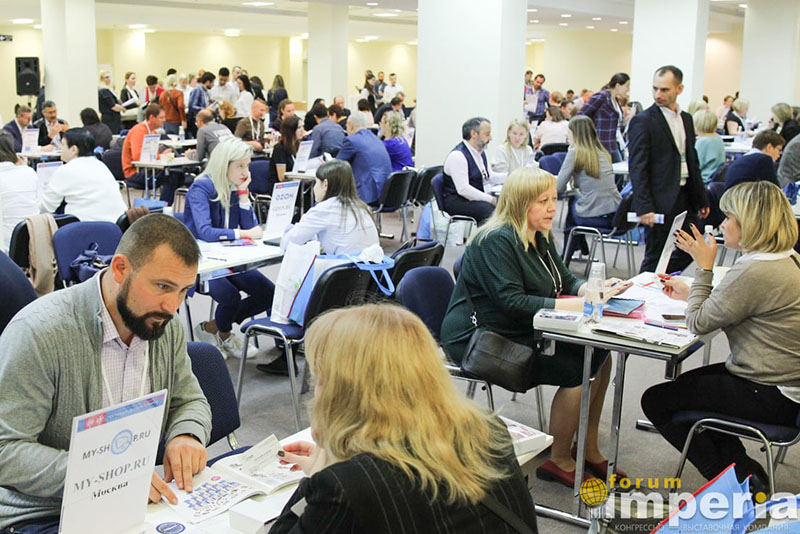 This year, for the first time, the Russian Trade Forum for Retail Suppliers was co-located with the Purchasing Centre for Retail Chains™, which became the central discussion platforms that brought together leading players in the FMCG market for food / non-food categories to discuss the issues of interaction between retailers and suppliers.
The Forum participants discussed numerous issues from the latest trends and neuro technologies to the effectiveness of various categories of the goods for children. All the participants have obtained valuable information about the elaborated algorithm for food / non-food goods to enter retail chains based on real-time shelf analysis, development of formats and assortment policy of networks. Successful suppliers' cases were reported about the launch of new products on retailers' shelves and cooperation with online stores.
Andrey Podlesnov, Imperia Forum CEC General Director, commented on the results of the events,
This year, we held both the Forum for Retail Suppliers and the Conference on Private Label Brand (PLB) under the same roof of Mir Detstva and CJF – Child and Junior Fashion exhibitions. Why did we do it? Traditionally, we hold our forum at these exhibitions. But this year we decided to invite representatives of FMCG retail chains to PLB Conference because all the retail chains sell products for children. Therefore, in our two halls, the representatives of 120 retail chains and more than 200 buyers were negotiating.
In addition to the conference program, the participants were able to negotiate with retail chains and discuss the marketing features of their products: what products are of interest to the retailers today, and to what extent, and how to change production or packaging so that the retail chains were interested.
This is convenient when in one place all the participants of the supply chain can both receive knowledge and negotiate. By combining the two events, we pulled new visitors to the exhibition, those who had not previously considered children's goods exhibitions as their area of interest.