Olesya Agassi: LB® combines quality, creativity, and affordability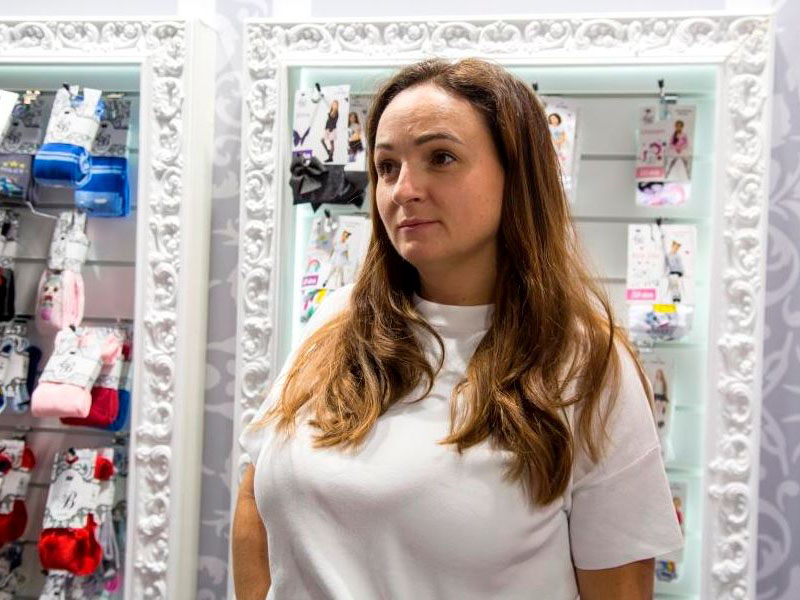 На сайте этой компании – запоминающийся слоган «Российский производитель необычных детских колготок и носков». В необычности, и в самом деле, этой торговой марке не откажешь, все от упаковки, до торговых стоек и выставочного стенда сделано в фирменном, запоминающемся стиле. На выставке «CJF – Детская мода-2019. Осень» торговая марка LB представила новые коллекции чулочно-носочных изделий для девочек и мальчиков. Об особенностях коллекции рассказала Олеся Агасси, руководитель компании.
Olesya Agassi: LB® combines quality, creativity, and affordability
There is an eye-catching slogan "Russian manufacturer of unusual children's tights and socks" on the website of this company. This brand is evidently unusual: everything from packaging to trade stands and the exhibition booths is made in their corporate distinguishing style. Olesya Agassi, the Head of the company, spoke about the features of the presented collection.
The unique feature of our products is that we manufacture literally from all the materials that are on the market today: from cotton, polyamide, elastane, nylon. This is very convenient for customers who can order the entire range from one manufacturer, that is, from us.
There are tights and socks for both the youngest children and teenagers in our product range. For kids we produce soft, cotton tights with funny patterns. For older girls and boys - microfiber tights with colourful drawings with magical motifs. For teenage girls we produce tights made of polyamide with addition of elastane, with a wide elastic band. We also have a large selection of tights and socks with all kinds of decorations: with rhinestones, scattering of pearls, and lacework.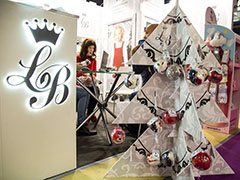 Our production facility is located in the Volgograd region, and initially we sold our products in our area and neighbouring regions. Today our goods are presented throughout Russia; we are in the top of sales at Wildberries and in other online stores. We also have a franchise that we are promoting in the format of a mono brand store. We offer not only our complete collection which includes 177 models, but also branded sales equipment for our products, presentation stands, which allow you to create an ergonomic retail space.
Many visitors to the CJF exhibition noted our packaging for tights and socks in the form of magic balls and gift boxes. At the exhibition, we decorated a Christmas tree with these balls with our products, and it instantly attracted attention. We are pleased with the results of our work at CJF, we have been increasing our sales with every exhibition, since the first day the customers have been loyal, there are many visitors from the regions, which means that in 2020 mothers from all over the country will be acquainted with our LB brand.