Svetlana Kryukova: there is love in our toys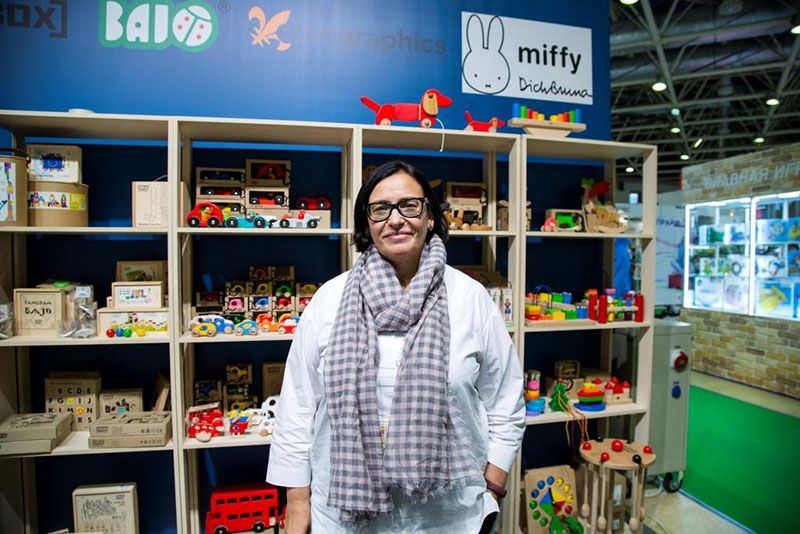 TOIME, "Favorite Toy Store", is a project created in Samara in 2013. The assortment is based on toys made from wood and other eco-materials. Svetlana Kryukova, the company Director, told us how the company was developing its range, and about the plans to scale up the business.
How was the idea of our store born? We came up with it based on our understanding of life and bringing up children. We believe that children are the most precious in our life, and they should get the best. We want to provide our children with an opportunity to explore the world through very high quality materials, beautiful, well-made toys. When children see beauty from the first days of their life, in adulthood they will strive to make their life brighter, more comfortable, and kinder.
We are the exclusive representatives of several European brands in Russia. The TOIME Favorite Toy Store project includes an online store, a retail store (there is a possibility to open a store under franchising agreement), dealers, and wholesales. Our exclusive toys represent 90% of the product range of our store. Our anchor brands are BAJO®, Happy Horse®, BamBam®, and NATTOU®. We offer toys for all ages, souvenirs, cards, and gifts. A toy purchased at our store becomes a favorite in the family, as our customers told us.
When choosing toys, we first pay attention to quality, aesthetics, design, and most importantly, the manufacturer's conceptual approach to their products. There must be some hint to collectibles. Moreover, if the concept of the product collection is based on some kind of humanistic idea – kindness and environmental friendliness – this is definitely our product. As for stuffed toys, we are selling Happy Horse® from the Netherlands, a country where the whole lifestyle can be expressed in one word "enjoy". Bajo® wooden toys is Poland's production from design to manufacture, it is a private brand owned by a professional architect, for whom the toys are a hobby; only natural wood and safe paints are used in production.
Greeting cards and packaging are integral parts of every present. This year we brought a large selection of greeting cards to the Mir Detstva exhibition: these are real small works of art. For example, WOODHI, a French series. This card has everything: the latest technology, grace, and real French charm. A stylish pattern is applied to a plate of natural maple veneer 0.5 mm thick. Thanks to a well thought through technology, this card is both flexible and durable.
Of course, we are pleased that at the exhibition not only visitors and potential customers paid attention to our stand, but also our colleagues from other companies who spoke with admiration about the products that we presented. We are a young, developing company, therefore not only business contacts, but also opinion exchange are very important to us. Our main partners are TSUM, GUM, Ponaroshku stores, and our goods are distributed in several regions.