Olga Kornienko: from accessories and hats, we smoothly switched to production of elegant dresses

The Andersen brand is well known to the industry professionals. Since 2015, the company has been producing accessories for girls and boys, hats, tights, and socks. But this year, Andersen will appear as a debutant, for the first time releasing a collection of elegant dresses. More details about the new business direction are presented by Olga Kornienko, Head of Own Brands Development.
In spring 2020, at CJF – Child and Junior Fashion Exhibition, our company will present an updated exhibition stand concept with an expanded product range. For the first time together with Andersen dresses, we will demonstrate fall/winter 2021 accessories collections, fall/winter 2021 hats, and New Year 2021 accessories.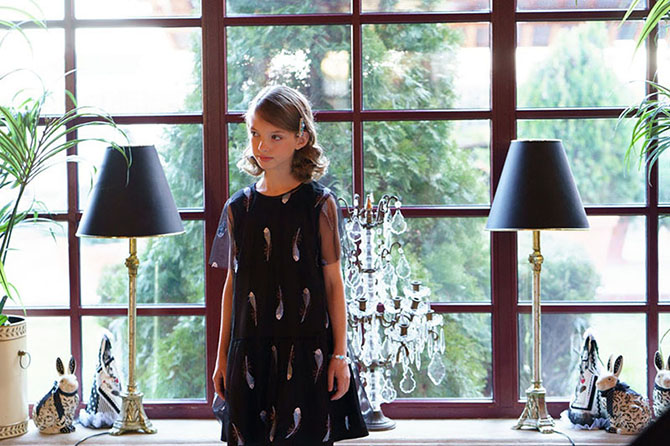 The brand shows high recognition in the category of accessories. It has gained recognition from the customers, and it is perceived as a premium quality product
Our products have excellent recommendations from our partners: this is more than 200 outlets throughout Russia, plus our own distribution network.

Olga Kornienko
Every year we release four collections of accessories: Spring / Summer, Autumn / Winter, School and New Year, which have been successfully demonstrated at CJF – Child and Junior Fashion shows.
And now, for the first time we will bring a collection of dresses consisting of more than 20 products of various silhouettes: dresses with fluffy veiling skirts for little princesses, double dresses with trendy voluminous sleeves that can be put on both together and separately, creating elegant or casual looks, and little black dresses for fashion girls who want to look like their stylish moms.
A large team of professionals has worked on the collection: designers, technologists, specialists with a profound and vast experience in the development and manufacturing of children's clothing.
The collection utilizes more than 60 types of fabrics from manufacturers from different countries, including embroidery on a grid, sequins, glitter, and organza with spraying. All dresses are made of cotton lining, which is ideal for children's clothing.
The dresses have received a declaration of conformity with the requirements of the Technical Regulations of the Customs Union TR CU 017/2011 "On the safety of the light industry products".
The dresses by Andersen are ideally combined with the accessories from the New Year's collection, which allows customers to create a harmonious, one-piece look, and provides sellers with a comprehensive purchase.