LARMINI® Brand: CJF Exhibition Has Given Us a Great Start and Motivation for Success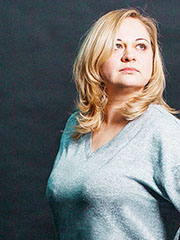 LARMINI Company manufactures tights, socks, knee-high socks, underwear, T-shirts, and accessories for girls from 3 to 14 years old. LARMINI® celebrates its fifth anniversary this year, and Elena Duzhar, the creator and ideological inspirer of the brand, shared her plans for the development of the company and also told what role the CJF exhibition had played in the formation of the brand.
CJF – how it all started...
Undoubtedly, CJF – Child and Junior Fashion Exhibitions have played an important role in the growth of our brand's popularity; shop directors and decision makers have been coming to these Exhibitions from all over Russia, as well as from Kazakhstan, Belarus, and other CIS countries.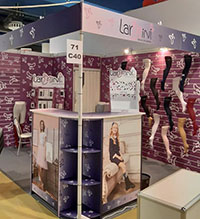 For the first time, our Larmini brand participated in the CJF-Child and Junior Fashion Exhibition in 2017. The exhibition organizers gave us a chance to present our products in a small area in the Russian Startups zone. This gave an impetus to our development and created a powerful motivation.
Over the years, we have seriously grown up; our brand will be 5 years old this year. Based on the results of work at each exhibition, we made our conclusions, discovered errors and shortcomings, and we have been doing better for each subsequent exhibition.
Since then, this has become our goal – we wanted to be the best at the Exhibition, and often we succeeded. Why? Just because during the work at the Exhibition we have been making our best efforts trying to make our booth cozy and convenient and to attract each and every visitor, even chance comers, to the maximum.
LARMINI® has become recognizable. In order to achieve this result, we have carefully worked on the corporate style identity and quality of our products, investing in our brand not only knowledge, our ideas, but also the soul that our customers see and feel. Day after day we have been coming up with new ideas and have been implementing them; we have been setting goals and have been following them. And when we have finally achieved these goals, we have been certainly pleased.
The first 4 years we participated only in autumn Exhibitions. But the fall of 2019 became a turning point for us; it was then that we decided to participate in spring Exhibitions too.
We have quite a few things to show and offer our customers every season. Now we know the needs of our customers, we are not afraid to offer new things, and from now on, twice a year we will demonstrate new collections, we will communicate "live". This gives us the opportunity to get close to old partners and find new customers and friends.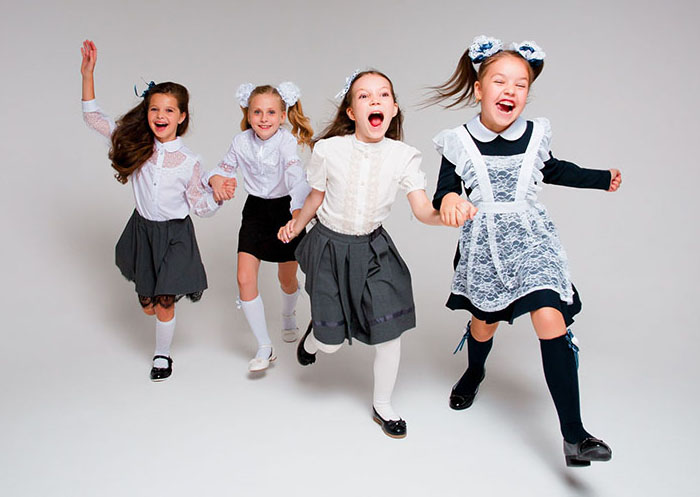 Today we can offer a large selection of models, which includes convenient products for daily wear and elegant options for special occasions. The products are made of comfortable materials and are most snuggly to wear.
At CJF – Child and Junior Fashion Exhibition, Spring 2020, LARMINI® will present our new Spring 2020 collection, which will certainly find its buyer. It will also be possible to place a pre-order for the new School 2020 collection for the new season. And of course, every LARMINI® exhibition offers gifts and surprises! Those who have read the text to the end and will come to our booth should tell the staff this secret phrase: "LARMINI® is the most colorful at CJF!", and they are guaranteed to receive gifts from us.
Dear partners and friends, we look forward to meeting you at CJF – Child and Junior Fashion Exhibition 2020. Spring!