Royal Spirit Forms Taste for Right Clothes since Childhood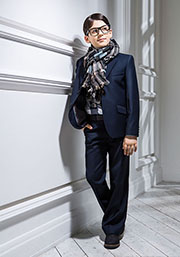 Royal Spirit designers will present at the Exhibition business clothes for boys, tailored according to classic men's suit canons.
The key to success of Royal Spirit branded school clothes is the desire to create models for children that are in no way inferior to adult costumes. The designers of Royal Spirit developed patterns for students taking into account the latest trends in teenage fashion. The patterns create a classic costume silhouette that looks great on the figure of a child and does not hamper movements.
Costume materials are custom-made by the order of Royal Spirit. The fabrics of the BREMER START children's collection are durable and resistant to spools and scuffs. The mobile structure of such fabrics makes active school children feel comfortable.
The collection of school clothes for the new season presents suits, trousers, vests, and knitwear for three age groups and two width groups.
Royal Spirit is a brand of modern men's clothing designed and manufactured in Russia.