Bossa Nova® Expands its Size Range
Bossa Nova®, a popular brand of children's clothing, presents at the Exhibition a bright and colorful collection of clothes for the 2020 spring-summer season for children from six months to eight years old.
The designers of the company took yellow and turquoise as the basis for their spring capsules – true spring colors, very popular this season. In the summer capsules, the yellow color "warms up" into hotter colors – orange and red. Bossa Nova® has been traditionally developing separate capsules for boys and girls. For girls, the designers have prepared beautiful dresses for every day wear, and for boys – comfortable and fashionable trousers.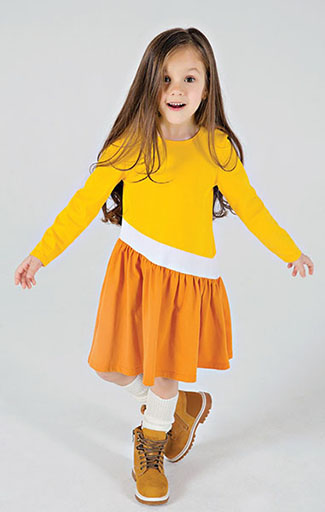 "This year we are expanding the size range, we see a need for this," Olga Motyshen says, Bossa Nova® Product Director. – Children grow up with Bossa Nova, become teenagers and are willing to keep wearing our branded clothes. Manufacturing the clothes that meet the expectations of the younger generation is a new challenge for us, and we are preparing a daring answer that we are sure the teenagers will appreciate.