Toys against COVID-19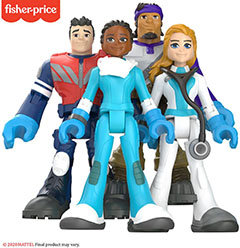 The world has united in the fight against the coronavirus pandemic, and global toy giants did not stand aside either. Today we will tell you how the largest manufacturers of children's goods have contributed to the common cause of protection, information, and support, not counting direct monetary donations.
Several corporations have released plastic face shields to protect doctors against the virus. For example, Mattel handed over 100,000 protective shields to medical professionals throughout the United States.
– Our design and development teams sew facial masks made of fabric, – says Inon Kreutz, Chairman and CEO of Mattel. – We have already donated these masks to healthcare professionals in Los Angeles and New York, and we are making another 50,000. Moreover, we have also purchased over 10,000 surgical and N95 masks. These medical products have been donated to the collection point of Health, a UCLA medical center.
Hasbro has arranged for the production of 50,000 faceplates with the Cartamundi factory in Massachusetts. The protective equipment is supplied to Massachusetts and Rhode Island hospitals. The first batch of 5000 shields created in partnership with Mexican suppliers was sent to Canadian hospitals. Additional batches were shipped to the USA, Mexico, England, and France. Spin Master produces 10,000 shields daily.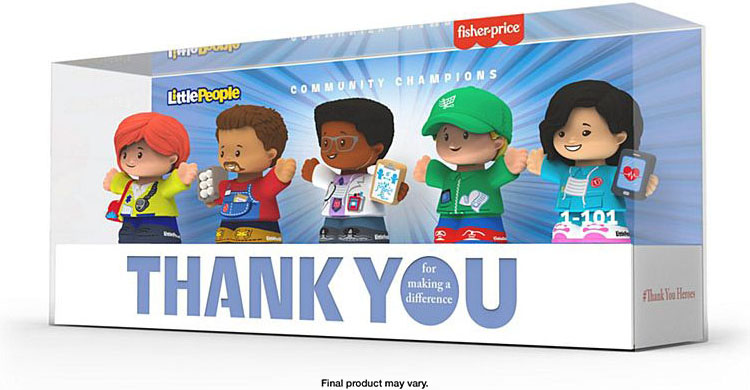 Some businesses have also decided to help people by continuing to do what they do best – by manufacturing toys. Thus, Mattel's own brand Fisher-Price has released a limited edition of collectible toys #ThankYouHeroes – figures of medics fighting against COVID-19. All net profits from their sales will be transferred to #FirstRespondersFirst, an initiative created to support healthcare workers.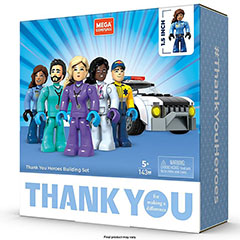 As part of the same #ThankYouHeroes programme, Mattel Company launched a charity event under the Barbie brand to help scientists, catering workers, firefighters, and others. For each doll depicting a representative of a profession sold during the period from May 14 to 17 Mattel transferred money to the First Responders Children's Fund. Also, Mega Construx, Uno, Matchbox, Little People brands joined the #ThankYouHeroes initiative. A part of the funds proceeding from their thematic products is also sent to the First Responders Fund.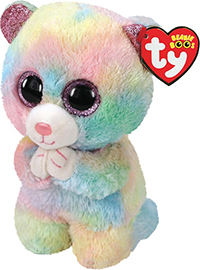 TY Toys has released a charity soft teddy bear named Hope. The colorful toy, which folds its hands in prayer and kneels, symbolizes hope for the world, and all profits from the initial sales will be directed to the United Way Worldwide Foundation to fight against COVID-19. In March, TY owner Ty Warner also decided to provide free accommodation at the Four Seasons Hotel in New York to nurses and healthcare professionals struggling with the coronavirus pandemic.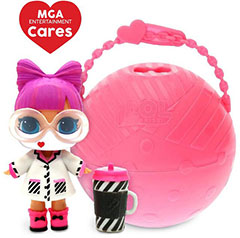 Charity toys have also been produced by MGA Entertainment. Doll-doctor Frontline Hero released as part of the L.O.L. Surprise! line-up is wearing a medical gown, a protective mask, and goggles. The L.O.L. Surprise Cares in Operation Pac-Man initiative, to which $1 from the sale of each toy will be allocated, is designed to remove barriers to the supplies of PPE to medical establishments.
LEGO did not stand aside either - the company has released an educational video featuring Batman, in which he talks in simple terms about the coronavirus and how to protect yourself and your closest. Over several weeks, Pure Imagination employees worked on its creation in a completely remote way.
Support for Parents
To help adults keep their children busy, Hasbro and Mattel have launched online platforms, where they gathered a lot of options for spending time at home. On www.BringHometheFun.com web site owned by Hasbro, there have been presented game tasks, ideas for using the games, and toys to stimulate children's thinking, and suggestions on how to deal with the emotional stress. Among the popular activities, there are handicrafts by Play-Doh kits, active games with NERF blasters, an entertaining content, including such brands as Transformers, Power Rangers, My Little Pony, etc.