Pavel Biryukov: Now is the time for creativity and unusual moves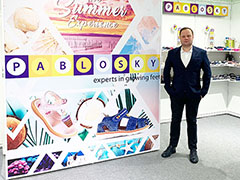 PRISMA Company distributes quality shoes, which are in high demand among customers. The names of the brands Pablosky® (Spain) and Superfit® (Austria) have long become synonymous with the right shoes and the health-care for the children's feet. Pavel Biryukov, Head of Sales Department of PRISMA Company told us about the company's current situation.
– Pavel, would you tell us, how have you organized the company's work during the self-isolation?
– The entire office has been working from home for over a month now. And this has not affected the communication quality within the team or with the partners. We are constantly in touch by e-mail, in various messengers, and by phone. All our plans are being fully implemented, and even more.
– What is happening now with the promotion of Pablosky® and Superfit® brands?
– We continue advertising and other activities, both in wholesale and in retail. At the end of last year, our strategy was revised in order to increase online promotion, and this is very helpful for us now. We know exactly what to do and how to do it. Besides, we promptly respond to all unplanned promotion options. So, an advertising campaign on TV under the Superfit® brand has already been launched. And in the near future we'll start online advertising to support Pablosky®.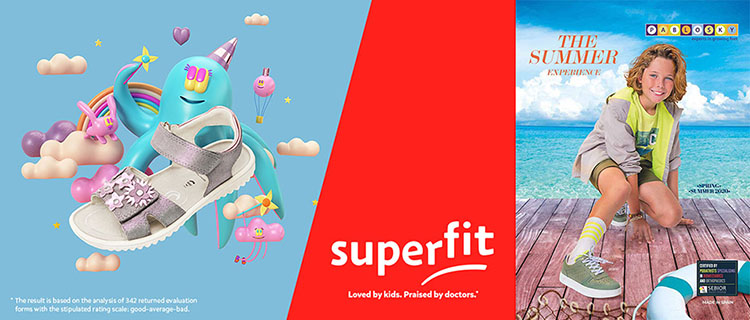 – How do you assess the sales situation?
– Of course, there is a correction to the planned numbers. Some segments are selling slightly worse, while some, on the contrary, are better than expected. For example, the sales of Superfit® home slippers and Pablosky® sandals have grown up quite strongly, as children sit at home and need comfortable shoes. Models from previous collections are very popular, especially autumn-winter items, as well as the novelties of the current spring-summer season. We explain this by the fact that consumers are anticipating price increases, and are buying the necessary children's shoes in advance.
– What are the company's plans for the future?
– We don't want to guess too far. We will not reduce advertising activity - we must support both our sales and the sales of our partners presenting our brands throughout Russia. We temporarily froze offline promotion in our retail network, but hopefully, in summer we'll be able to implement all our plans. Moreover, we are looking for new, non-standard activities - now is the time for creativity and unusual moves. The basic idea that we are now sticking to is: every crisis is a new opportunity, you just need to see it!