Nota Bene is preparing for the coming season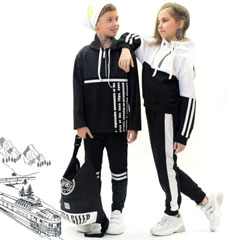 Malchishki I Devchonki (Boys and Girls), a Moscow company, has actively entered the post-quarantine period. The uninterrupted operation of the company's website with an up-to-date electronic catalog, a convenient way of payment for the goods and a quick delivery to all the regions of our country has been organised. A new, colorful collection has been prepared for the autumn season.
Nota Bene is preparing for the coming season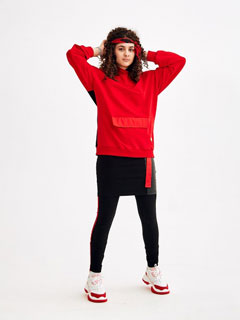 Nota Bene is a young and active brand of children's and teenage clothing, created in 2010. The goal of the Nota Bene brand is to create stylish, fashionable, and comfortable clothes for teenagers at affordable prices.
The concept of the brand is carefully thought out and developed in the style of the latest trends in world fashion. Only high-quality fabrics are used in the manufacture of products: environmentally friendly fabrics perfectly withstand regular washing and active wear. The entire production process is carried out on modern sewing equipment, after which the final products undergo strict quality control.
The company's brands of children's and teenage clothes – M&D and Nota Bene – are well known to young customers. The motto of the brand – "We sew what teenagers want" – is no exaggeration. Every 12th child wears this brand of clothing.
These days, the sales of Autumn-Winter 2020-21 collection have started. The models of the collection made in fashionable, Nude shades are distinguished by original details, oversize format, and exclusive designer prints.