Schleich Celebrates its 85th Anniversary With Limited Edition Figurine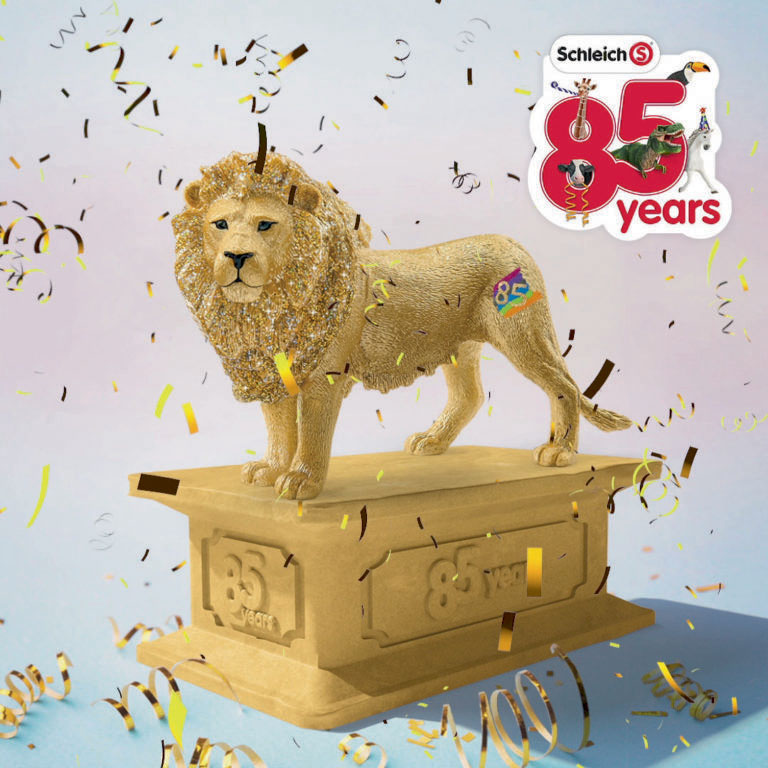 Schleich, a German toy brand, celebrates its 85th anniversary. In honor of this event, the company released a limited edition figurine of the Golden Lion, according to Toy World, a British industrial publication.
The manufacturer notes that the festive figurine became the pride of the Schleich team: the Lion was created after the employees were invited to present their sketches of the anniversary limited edition product.
"The unique Golden Lion is perhaps the most stunning figurine the company has ever produced, and we expect it to become extremely popular with fans and to be the pinnacle of their collections," says Paul Dirlav, Marketing Manager, Schleich UK.
Schleich notes that the Golden Lion with its shiny mane is a symbol of pride and dignity, symbolizing the company's gentle reflections on the past 85 years. The golden hide is complemented by six multicolored strokes on the back of the torso – they symbolize the hand-painting used to create the Schleich figurines. They also represent six gaming franchise worlds in the current brand portfolio.
Founded in 1935 by Friedrich Schleich, Schleich is today one of the largest toy manufacturers in Germany and a leading international supplier of game figures. Every year the company sells 50 million figures, which is about 150,000 pieces per day.