The Mothers in Business Contest is Gaining Participants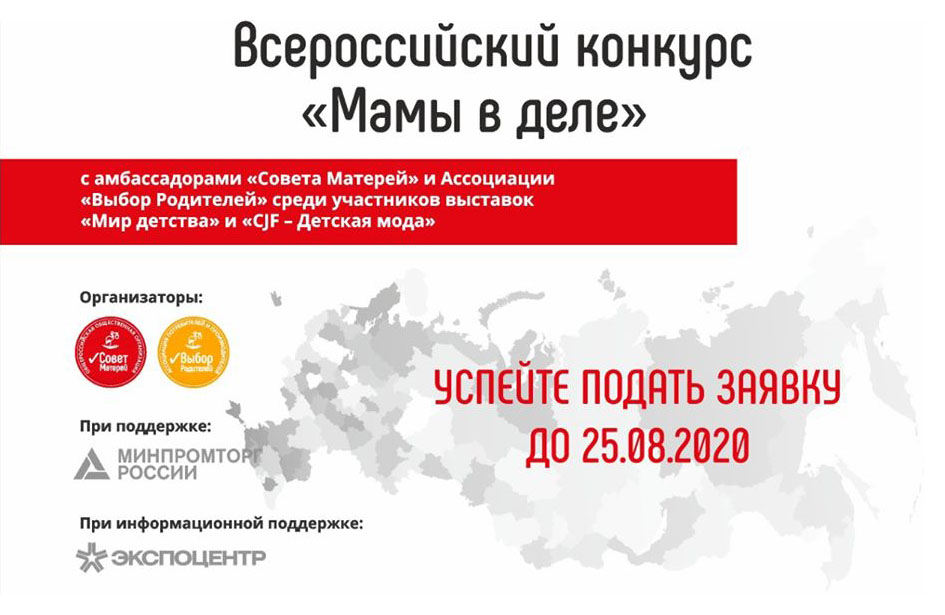 Early autumn, these producers will obtain the videos with expert opinions on the products from dozens of mothers.
TM Smail is one of the leaders in the production and sales of children's waterproof outer garments, as well as clothes made of three-layer Softshell fabrics and fleece based on membrane technologies, and knitted fleece clothes.
BASK kids is a Russian brand of functional clothes for children and juniors. It is a new business line of BASK company, a Russian manufacturer of clothes and equipment for extremely low temperatures, outdoor activities, travel, and sports.
Thanks to participation in the competition, the manufacturers will be able to get an independent product assessment made by Russian mothers and their children from different regions of the country, as well as unique promotional materials from the ambassadors of the Council of Mothers.
It is important that the ambassadors of the Council of Mothers are independent experts and are represented in all eight Federal districts of this country. The community was formed at the request of the Association of Consumers and Producers "Parents' Choice" to build an open, highly effective dialogue between producers and consumers in the market of children's goods and services.
The results of the contest will be announced on September 22, 2020, online, as part of the program of the exhibitions.
We invite manufacturers of children's goods and clothing to take part in the contest and undergo the Russian testing of their products. We're waiting for you!
If you have any questions about participation in the project, please contact Elena Shadrina, the supervisor of the Mothers' Council Ambassadors Project, at tel.: +7 (916) 043-41-00 (WhatsApp: 10:00-18:00), e-mail: EShadrina@mail.ru.