News
27 / 09 / 2016
Best producers of goods and services for children participate in Mir Detstva 2016 and CJF Child and Junior Fashion 2016
Today Expocentre Fairgrounds hosted official opening of two major international trade shows devoted to the industry of children's goods and services – Mir Detstva 2016 and CJF – Child and Junior Fashion 2016. Autumn.
The industry experts rightfully regard the Mir Detstva international exhibition as the event of the year. Today the show participants are more than 500 companies from 26 countries. They showcase the best goods and services for children and teenagers as well as new educational and personality development programs on the exhibition area of 15,000 sq m. Among the exhibitors are world known brands such as Adamex, BabyBjorn, BALU, Cam Il Mondo Del Bambino, Concord, Dr. Brown's, Graco, Hauck, LAVA, Jane, Happy Baby, MAXI-COSI, Hansa, Playmobile, Schleich, Peg-Perego, Smoby, Intex, Winx, and many others.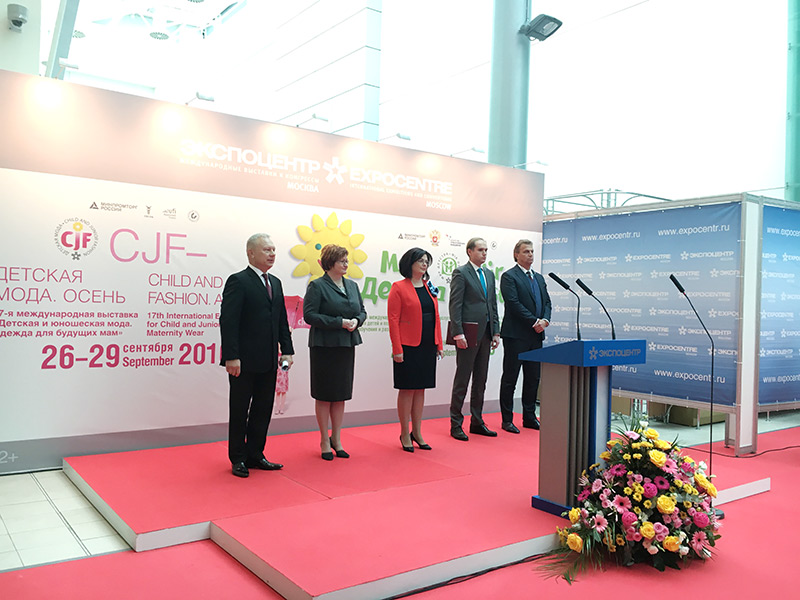 New Russia-made products are displayed by over 430 leading domestic companies such as Bauer, Zvezda, Zolotoy Gus, Krasnaya Zvezda, Lubimka, Nordplast, Russkiy Style, Stellar, Step Puzzle, Masha and the Bear, Selena, Rosman, Azbukvarik Publishing House, 7-ya, Alt, Vesna, etc.
The show features the following product sectors "Goods for newborns and infants", "Games, toys and hobby", "Everything for Christmas and New Year", "Children's creative art sets, stationery" and a new sector "Supplementary education for children". The trade show also features the exposition of Russian manufacturers of children furniture and furniture for pre-school institutions.
CJF, in its turn, is regarded by professionals as the main trade show for purchasers, manufacturers, suppliers, and designers of the children fashion segment. 339 companies from 20 countries show the latest trends in the children fashion, clothing, footwear and accessories for children and maternity wear.
Mir Detstva 2016 is organized by Expocentre and supported by the Russian Ministry of Industry and Trade, the Russian Ministry of Education and Science, the Agency for Strategic Initiatives, and the Federal Education Development Institute. The show runs under the auspices of the Russian Chamber of Commerce and Industry. The autumn edition of CJF – Child and Junior Fashion 2016 also enjoys support of the Russian Ministry of Industry and Trade and the Russian Chamber of Commerce and Industry.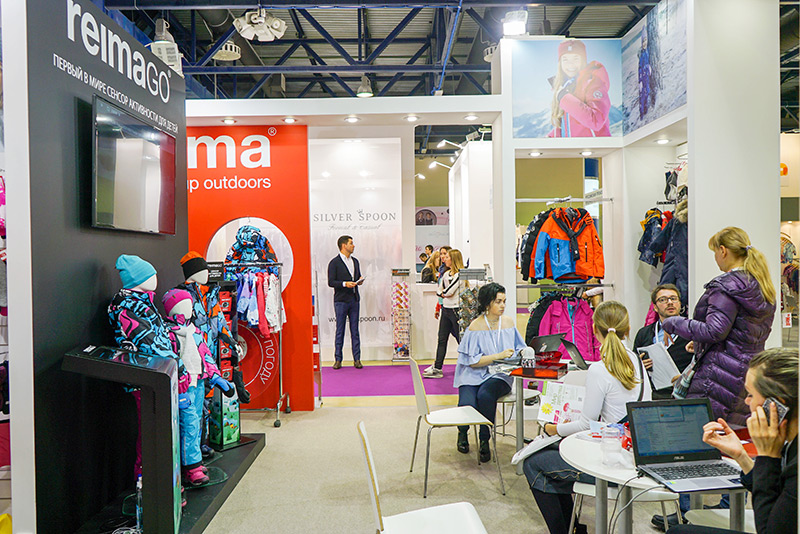 At the opening ceremony of the two trade shows Vice President of the Russian Chamber of Commerce and Industry Elena Dybova expressed confidence that the shows "are destined for surefire success", "We can view fascinating, remarkable goods, products and services rendered to the main people on the Earth, i.e. our children".
Director of the Department on Development of the Industry of Socially Minded Goods of the Russian Ministry of Industry and Trade Dmitry Kolobov pointed out social significance of both trade shows and their role in the development of the industry of goods for children.
According to Expocentre Deputy General Director Mikhail Tolkachev, Mir Detstva 2016 and CJF 2016. Autumn contribute to creation of educational and safe environment for children and teenagers and safe and learning goods for children. He also emphasized that opening of the exhibitions coincided with the professional day of primary education workers celebrated in Russia on September, 27.
In view of this the Day of Supplementary Education project carried out at Mir Detstva 2016 features a number of events organized by leading supplementary education centres.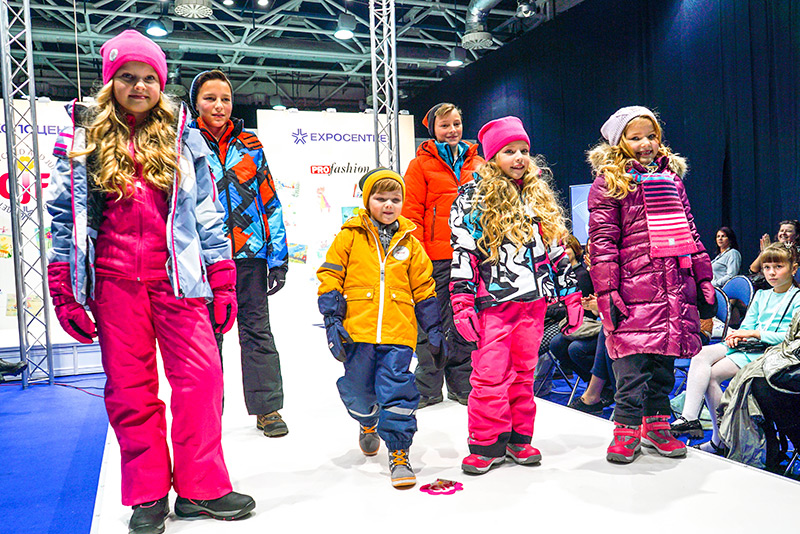 President of the Russian Union of Entrepreneurs of Textile and Light Industry Andrey Razbrodin and President of the Association of Children Goods Industry Enterprises Antonina Tsitsulina also welcomed and congratulated the show participants and organizers.
Mir Detstva 2016 and CJF 2016. Autumn are accompanied by comprehensive event programs featuring major business forums, conferences, seminars, sessions, round tables, professional competitions and presentations. Among the brightest events are Moscow International Balloon Festival and CJF. Children's Catwalk 2016. Autumn.
The Purchasing Center for Retail Chains of Goods for Children is available for participants and professional visitors. The Expocentre for Counterfeit-Free Exhibitions project aimed at reduction of counterfeit products showcased at exhibitions is traditionally carried out at the show.
CJF 2016. Autumn runs till the 29th of September, Mir Detstva 2016 till the 30th of September.
For more information please go to www.mirdetstva-expo.ru/en; www.cjf-expo.ru/en.
---