21 / 12 / 2015
Leogrand is looking forward to working with all regions
Before the New Year we are welcoming more and more new participants who will exhibit at CJF – Child and Junior Fashion. Spring 2016. Right now it is already obvious that there will be a lot of Russian garment manufacturers. A lot of them are newcomers like Leogrand from Nizhniy Novgorod.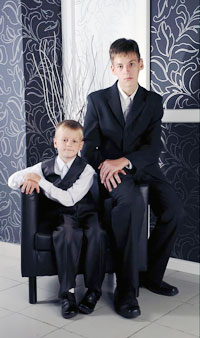 Leogrand is a garment manufacturer making clothes for men, women and children, including school uniforms. The company has been working for several decades and has achieved much success in the market and received a large number of diplomas and awards.
Professional designers and technologists use only foreign equipment, create functional and comfortable garments, which meet all demands for children and junior clothing. Boy's collections include pants, jackets, vests and of course school uniforms. All products are certified.
To make a wide assortment of garments the company uses many fabrics different in composition and grain manufactured by leading international companies.
At the coming event, Leogrand is planning to show a school uniform collection and find new clients.

print version
News subscription