26 September 2018
2nd Forum on Russia-China: New Opportunities for Sustainable Business Development
Pavilion No.2, Seminar Hall 3
The Russia-China Forum has become a permanent fixture of the Mir Detstva and CJF – Child and Junior Fashion. Autumn trade shows. The interest of Russian businessmen in the market of goods for children and buying fashion collections made in China is growing.
What Russian companies are concerned about?
How to make their own collections and develop their own designs?
How to find a partner manufacturer?
Is it possible to study the retail assortment in China and use this knowledge for developing their own market grid?
The forum will include presentations of main instruments and technologies, as well as rules of how to search for manufacturers and develop own designs. The case studies will include Chinese companies exhibiting at the trade shows. All participants will have an opportunity to hold talks with Chinese suppliers.
Leila Pavlova, Managing Partner of Between2countries, will hold a business tour around the Chinese stands in Pavilion No.2, Hall 4.
The forum is organized by Expocentre AO and Between2countries, which is a consulting agency specializing in search for manufacturers in China, putting together individual collections, and providing marketing solutions for sales management related to goods from China.
11:00–13:00
Manufacturer search criteria
How to find you supplier?
Ready-made solutions of trade concepts of Chinese manufacturers
The forum is intended for professionals of the children's industry, companies which already purchase products abroad or plan to start it soon, marketing managers, category managers, chief commercial officers.
Programme:
Working with Chinese manufacturers. How the Chinese market is changing: searching for the right manufacturer is the key issue for a Russian entrepreneur. How to determine the reliability of a manufacturer? What to pay attention to when holding the first talks? What are the risks of working with an unreliable partner?
Changes in the Chinese legislation intended to increase export.
Developing your own collection as one of the instruments to manage sales. In-house designs and new products: is it good or bad for a commercial company? How to choose the right design and make it a hit?
The case study of Guanghzhou Hongda Craft Co. Ltd and its collection: the ready-to-use concept for retail stores of different formats. How to create an assortment ?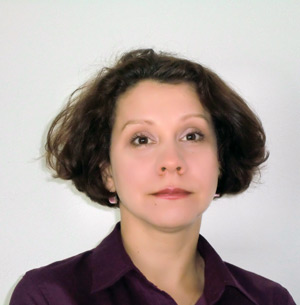 Speaker: Leila Pavlova, Managing Partner, Between2countries.
13:00
Business tour around the Chinese pavilion
Opportunities for tour participants
Learn about products and activities of Chinese manufacturers who take part in the exhibition
Take part in talks with Chinese manufacturers and managers of Between2countries
Put to use a manufacturer's evaluation and choose a partner
Choose assortment which can be the most interesting for the Russian market
FREE
14:00–14:20
Break
14:30
Meeting* of Chinese manufacturers with representatives
of the Russian licensing business related to the children's industry.
Organized by BestToys OOO, Between2countries, Expocentre AO
LIMITED
*Seats are limited. Please register in advance to take part in the event.
Please contact:
Nadezhda Melyan
Phone: +7 (499) 795-26-91
Fax: +7 (499) 795-25-76
E-mail: melyan@expocentr.ru