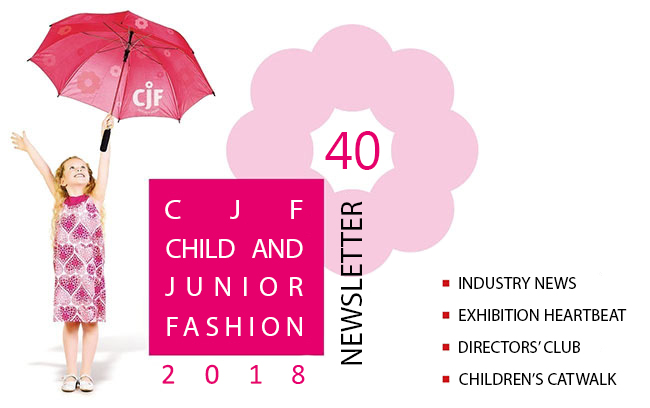 Dear colleagues!
Finishing this year, we want to thank you very much for your important and fine work which has brought so many positive emotions! We have been friends with many of you for decades, we met many of you for the first time this autumn, and with each and every one of you we hope to continue warm and friendly relations in 2018.
May the coming year be generous with gifts and kind emotions for all of us! And let luck, like a guiding star, lead every participant of our exhibition! See you in 2018!
CJF – Child and Junior Fashion Exhibition Manager
Industry News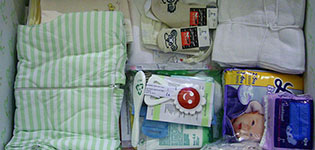 The manufacturers of goods for newborns are actively discussing the "Gift for Newborns" promotion campaign idea presented by the Ministry of Labor and Social Protection of Russia and by the Ministry of Economic Development of Russia. The campaign idea is to hand in a newborn baby gift set of care items and clothes manufactured in Russia to every woman leaving maternity hospital in 2018-2020.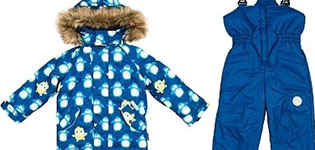 Roskachestvo has carried out a test of autumn/winter clothes for preschool children. Sets of jackets and trousers were examined, public affairs service of the organization informed.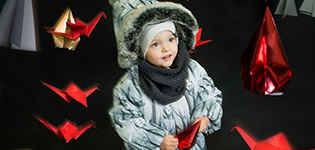 Finnish brand Huppa is well known in our country. Every new collection of the brand is a new fairy tale and new fashion trends.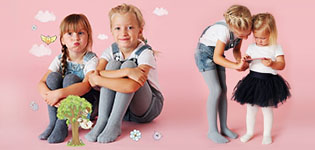 The Russian textile industry has a fine future and Avalon Production, a Kazan based enterprise is ready to prove this slogan. Avalon Production and its brand Peppy Woolton® offer a wide variety of high quality children and junior tights, socks and leggings.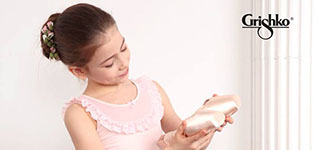 The Grisko® brand is well known to dance and ballet lovers and to those who like healthy living in Russia and all over the world, that's why a lot of people will be happy to hear about Christmas sale in the Grishko® brand shops.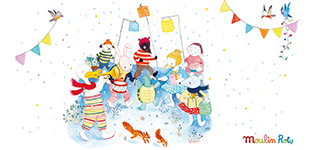 Konik offers designer toys from France as a wonderful New Year gift to the enthusiasts of craftwork toys. Each toy from Moulin Roty has its character and history.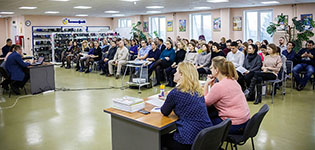 The Kotofey® Brand shop owners and distributors of this well-known brand of shoes for children visited the children shoe factory in Yegorievsk last week.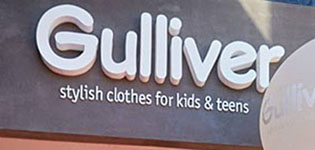 Russian children clothes retail chain Gulliver opened a 2-storey franchise retail outlet in Limassol, Cyprus, Kommersant informs.
Exhibition Life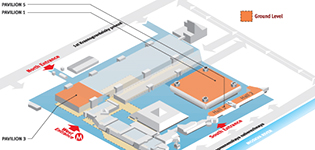 The CJF 2018. Spring Exhibition is going to a new record high. There will be an unprecedented exhibition floor growth: the most recent collections of children clothes, shoes, head-wear and accessories will be placed across three pavilions at the same time!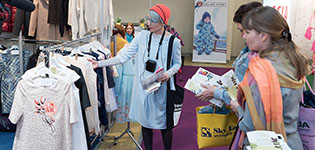 As last year, trend tours will be organized at the spring exhibition: industry-specific routes across the exhibition booths with the purpose to study the basic trends of junior and children fashion of the new season. The tours will be guided by Ksenia Leri, TrendSquire Bureau Head, British Higher School of Art and Design Professor.
Directors' Club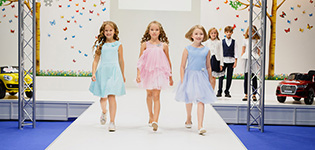 Fantazeri-Kids has a profound expertise in children's clothes and in the preferences of the junior customers. They continuously prove it and demonstrate it at the CJF – Children's Catwalk Project. We interviewed Natalia Nikitina, Fantazeri-Kids St. Petersburg factory General Director, and discovered some peculiarities about their collections and their development approach.
Children's Catwalk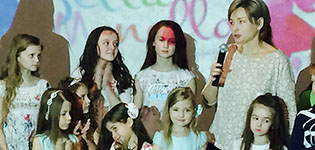 On the New Year eve our exhibitors sum up the annual results and remember a lot of the most outstanding events they have had. Zolotoi Vernisage (Golden Vernissage) has had a very fruitful year; the company took part in a number of international fashion shows, has made a lot of charity activities, and they also introduced a new brand: Bella Monella. The brand is now presented by Victoria Bushueva, the company General Director.