Elena Rozhkova: Puzzles with Characters from Soviet Cartoons are Popular, Nostalgia Makes Good Sales
It is difficult to imagine Mir Detstva without the stand of its loyal regular exhibitor: Step Puzzle. A Russian manufacturer of puzzles and table games is successfully competing with market players from other countries and is entering the international market. Elena Rozhkova, PR Director of Step Puzzle, tells about this company from Podolsk in more detail.
–Step Puzzle will celebrate its 19th birthday next year, and it is already close to a 20th anniversary. What is the company now?
– We have come to our 19th anniversary with a solid assemblage accumulated. We have our own factory equipped with modern machines in Podolsk. The products of Step Puzzle are sold all around Russia, the CIS, and in Western Europe. We have got an impressive license portfolio.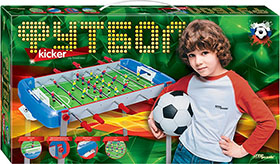 – What is the output volume of the factory and where are your products sold? In what countries are your products most popular and why?
– The daily output volume of Step Puzzle amounts up to 4,000 product items. The products are sold in Russia, the CIS, the Baltic states and in Eastern Europe. The puzzles with characters of Soviet cartoons are very popular. Nostalgia is selling well.
– What puzzles does the factory offer? What are their specific features and what are the advantages?
– Step Puzzle makes puzzles from 54 minis up to 6,000 elements. The puzzles with more than 1,000 elements in the Russian market are produced only by our factory. We offer good quality for a reasonable price. We have a wide product range of puzzles with licensed products. We have a large license portfolio. Disney was the first license of Step Puzzle. Now our company is manufacturing products with licenses from Disney, Marvel, Warner Brothers, Me to You, DreamWorks, Nickelodeon, World of Tanks, Rainbow, Soyuzmultfilm, The Three Cats, Melnitsa, Masha and the Bear. Besides puzzles, our company makes table games for children, cubes, training and educational games, and puzzle-books.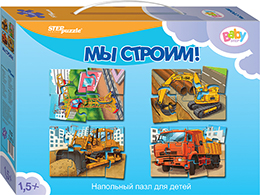 – Can you evaluate the share of Step Puzzle in the Russian market of puzzles and table games?
– We still occupy about 70% of the Russian market of puzzles. Our share in the market of table games is much more modest. We can keep the high quality of our products for low prices with the help of large production volumes.
– What new products will you bring to Mir Detstva?
– Step Puzzle will present new table games, table football and new puzzle collections.
You are welcome at the stand of Step Puzzle at Pavilion No.2, Hall 1, Stand 21D80.