Under the sign of Victorian Era
Little Lady® will present a new school uniform collection at the CJF – Children's Catwalk Project. Following the latest trends in clothing and interest in historical costume, the brand's designers paid attention to elegant collars, volants, and lacework frills of the Victorian Era.
The basic classic models of the school uniform with specific elements underlining individuality – various pendants, breast-pins, and chains – are also presented in this collection.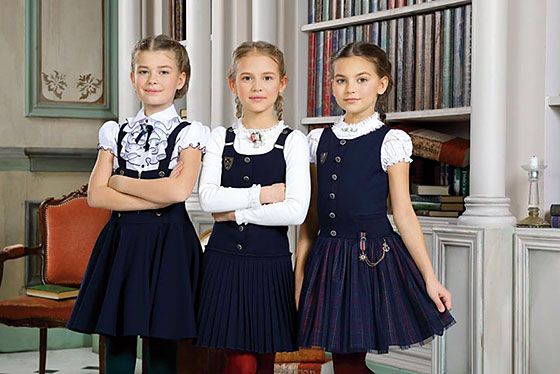 Following the requests of the customers, the designers filled the collection with a larger number of colorful blouses, decorated with nice little details, which will be appreciated not only by the girls, but also by their mothers. Little Lady® prepared a daring and bold capsule especially for vivid and active girls.
Actually, all the models have natural lining. They are height and volume adjustable and manufactured of high quality materials.