Kiwiland®: excellence for children
Kiwiland® became one of the participants of the latest season of CJF. Children's Catwalk Project which was held in Moscow on February 25-27 within the 22nd CJF - Child and Junior Fashion 2019. Spring international exhibition.
The company is a manufacturer of high-quality outerwear for children with fillers of natural and biological fluff. One of the most important distinguishing features of the brand is attention to patterns and fit of each model in the collection. The technologists spend a lot of time working on each model bringing the form to perfection and creating a unique style.
Also, special attention is paid to the selection of colors; the color composition is always harmonious and follows the latest fashion trends.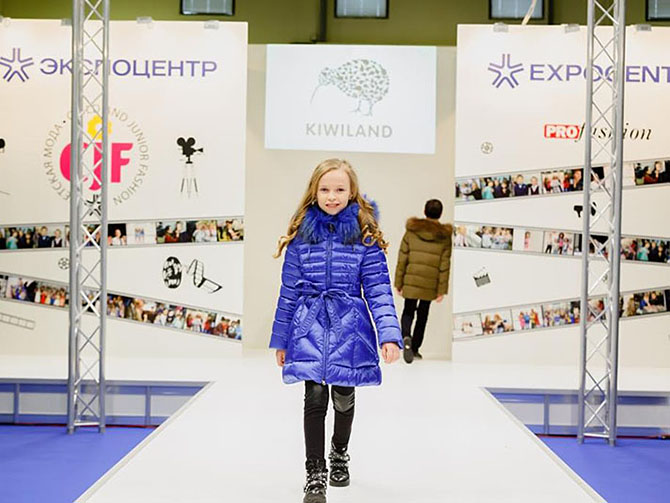 The Bio-Down used in the production of down coats is very light, soft and elastic; it perfectly retains heat, therefore it is perfect to be used as a thermal insulation material in outerwear. The tests conducted by the DuPont research centre and other international organisations demonstrated that it keeps its characteristics after washing.