Belarus mirdada® amazes with quality and design
The mirdada® brand is not for the first time among the participants in the CJF – Child and Junior Fashion exhibition. Moreover, each time it surprises the visitors with its invariable quality and a variety of product models. Ekaterina Kornelyuk informs us what the company will bring to the exhibition this September.
"Our company Mirdadagroup was founded in March 2015, and since that time the company has successfully developed business not only in the Belarusian market. The manufacturing facilities are located in Brest; the factory specialises in production of modern children's clothing under our own brand mirdada®."
"What are the advantages of your products and your manufacturing facilities?"
"A distinctive feature of the factory is a full cycle manufacturing: from product design to the release of the finished collection. We have our own modern printing and embroidery workshops, which allow us to diversify the product range. The size range depends on the collection and varies from 86 to 176 cm.
The specialty of mirdada® is the production of thematic design collections for boys and girls. Moreover, the company officially produces children's clothing with the symbols and characters of Disney, MARVEL, Star Wars, and L.O.L. Surprise!®. Our product range presents sweaters, trousers and leggings, anoraks and jackets, sundresses and dresses, sweatshirts and T-shirts, shorts, skirts, tunics, sports suits, and pajamas.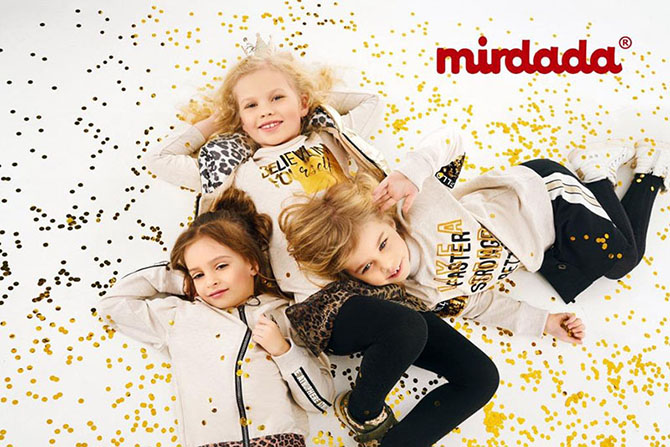 "In 2017 we opened a representative office of Mirdadarus OOO and a logistics centre in Smolensk. This has significantly reduced transportation costs and delivery time for customers from different regions of Russia.
"The company ships its products to small and large wholesale customers from different regions of Belarus, Russia, and Kazakhstan. A system of discounts of up to 20% has been developed for wholesale buyers, and it makes cooperation with us even more attractive.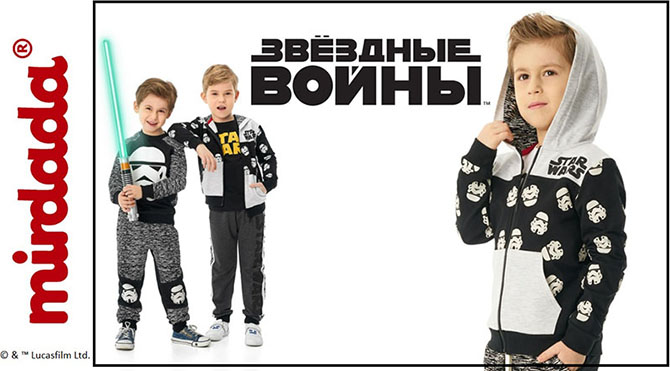 "We constantly update our collections. The factory has more than 70 line-ups of clothing in its product range: dresses, tunics, cardigans, sundresses, trousers, shorts, skirts, jumpers, jackets, coats, hats, school clothes, etc. A well-established mobile production system allows updating the assortment of up to 90 models per month ranging from newborns to teenagers.
"Today we present only a small part of products from our autumn-winter collection. We will keep the intrigue and keep secret even the names of our fresh collections, but the mirdada® team promises to surprise its regular customers and visitors to our stand with interesting new products. The showcase will present designer and licensed collections of our spring-summer 2020 product range.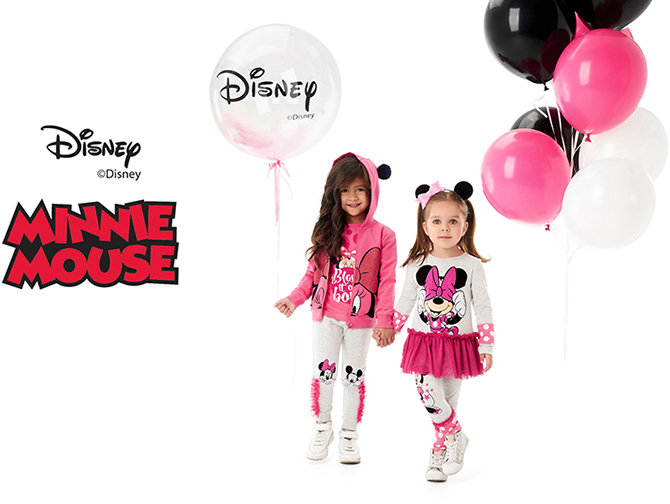 "We are also preparing a presentation at the exhibition. It will take place on September 24, 12.00-12.30. The theme of our presentation is The mirdada® Brand: for Amazing Children's Clothing and Against Counterfeit Products. We will be glad to share our expertise with colleagues.
"You are welcome to the stand of Mirdadagroup OOO (Pavilion No. 7, Hall 1, Stand 71). Come and see amazing children's clothing from the sewing capital of Belarus."